The FOOD – BBQ chicken, hawg wings and strawberry shortcake, were highlights among the massive amounts of good grub!
The FUN – swimming, basketball, volleyball and a photo booth kept employees moving and entertai
ned.
And the FESTIVITIES ….  A petting zoo with camels, a pony and colorful parrots; balloon hats and creations that could double as works of art for the kiddos and games to keep the adults young at heart left everyone smiling and laughing. Yep, employees stuffed makeshift stockings with balloons, got real serious about their tug-of-war and nodded their heads uncontrollably during amusing games to win prizes an
d partake in the fun.
Safe to say that this year's picnic provided just the right mix of activities. Take a look inside to see all the happy, smiling faces captured having a good time at the 2017 Oneida Nation Enterprises Employee Picnic held on July 17 at the Peaceful Pines Campground.
1,927 people in attendance @ the 2017 Employee Picnic
Employees – 773
Adult Guests – 461
Children 18 and under – 670
Re
tirees – 23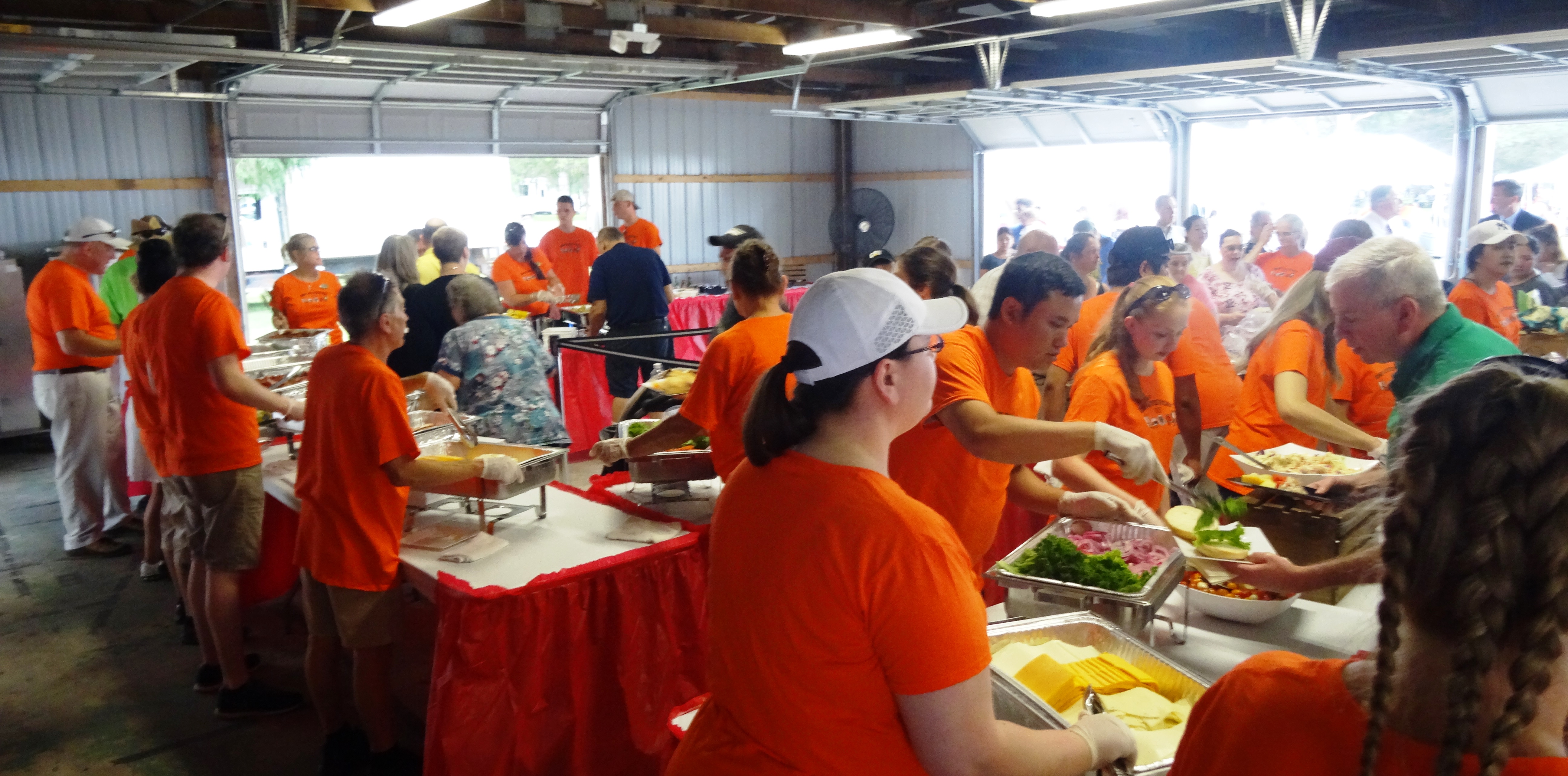 Behind the Scenes
Q: What includes 25 pounds of chickpeas,
25 pounds of onions, 13 gallons of sundried tomatoes and 425 pounds of slaw and salad mix?
A:  A salad to feed everyone at the Emp
loyee Picnic.
The banquets team made a whole lot of salad, hot dogs, hamburgers and chicken, running a team of 18 to tend to all the needs of picnic guests from prepping, cooking and serving the food to clean up.