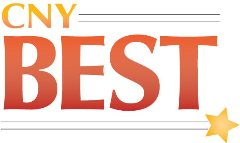 Operation First With Our Guests, an initiative to create measurable standards and expectations to bring our First with Our Guest value to life in each department was implemented in Slots and Keno last year.  Since then, leadership has focused on employee coaching and training and employees are taking more pride in their professionalism and guest service, resulting in consistent Mystery Shop scores of 90% or higher with 53% of them since September scoring 100%!
While employees became more aware of their guest interactions, The Association for Talent Development CNY Best judges took notice of the program, awarding the Oneida Nation Training and Development team a 2017 CNY BEST Talent Development Award.  Judges' comments on the program submission included:   "I commend the team for having the foresight to recognize that Oneida Nation Enterprises needed to improve their customer service (which is already great!) as competition increases in New York State." And "A detailed, systematic approach to developing best in class service."
Slot Attendant Debbie Scarpinato took a course through the training program focused on the new, tailored set of standards designed to help employees create the ultimate guest experience. She said she learned new approaches to determining guest's needs. "You don't always think about what kind of mood your guest is in, but it taught me to put myself in the guest's shoes," Debbie said.
A slot attendant for 15 years, Henry Henderson has participated in many training courses at the Resort and said, this program really emphasized going above and beyond to meet guest's needs. "We want to provide the best service, especially now that there are other casinos around," he said.
First with Our Guests has also been implemented in the Turning Stone Cage, TS Rewards, and Yellow Brick Road Cage and Slot Departments and is currently in progress in Bingo, Player Development and Yellow Brick Road Guest Services.  Other departments will follow in 2018 and all look forward to the same success, and maybe even, another CNY BEST award!