Point Place's People: Bernice Hall, Coat Check Attendant 
Since PPC's grand opening in March 2019, it's been clear that what makes this place so great is our team of people. Thanks to your enthusiasm and dedication, we're creating an experience that continually gets rave reviews from our guests.
In recognition of this, we're starting a new Facebook feature to highlight those who make PPC such a special destination. And how better to kick it off than with Bernice Hall, one of our coat check attendants, who embodies Point Place's warm and welcoming spirit.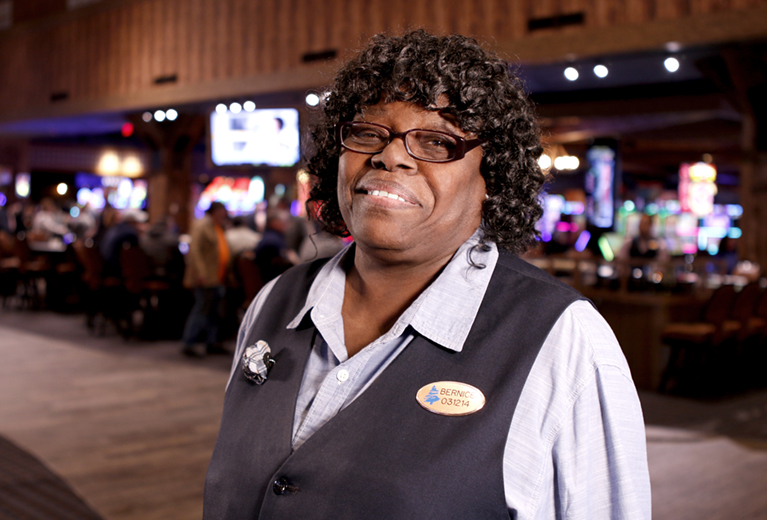 "I just love people. I'm very social, and I love getting to know the guests and connecting with new people."
To learn more about Bernice, please check out our interview with her on the PPC Facebook page. (Click directly on the Posts tab to see it.) Be sure to "like" and congratulate her on being such a valued member of our team.
Meet Our New F&B Manager, Karl Lawton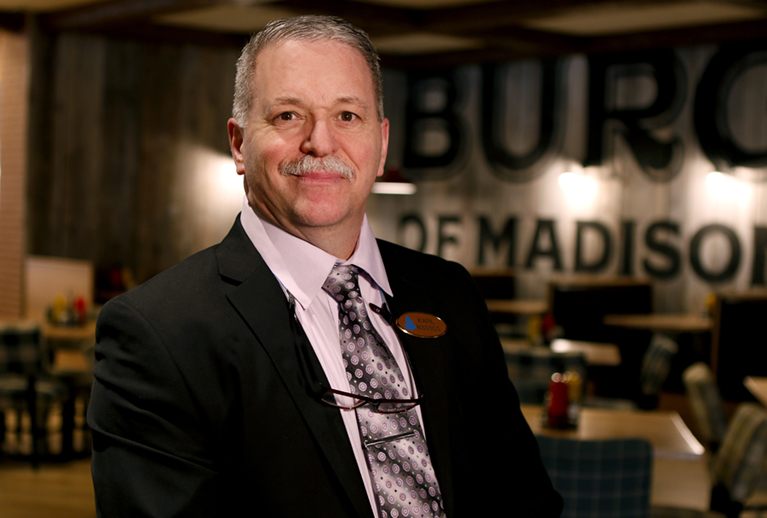 Please welcome our new F&B Manager, Karl Lawton, who recently joined the PPC team. Karl comes to us after working as the front-of-house manager at Margaritaville at Destiny USA. He began his food service career as a cook, later graduating from culinary school in Tucson, Arizona. He was a professional chef for many years before making the switch to restaurant management.
As a manager, Karl enjoys getting to know what his employees are passionate about in their jobs and helping them achieve their career goals. And he is excited about all the growth taking place at PPC. "Point Place has really become something special in just a short time, and the team here is an excellent group of people," he says. "There's so much more to come, and I'm really looking forward to being a part of the next stage of planning."
Karl lives in Mexico, NY, with his wife, a certified dog trainer, and their many beloved animals.
That's a Wrap  
Thank you to everyone who participated in our Adopt-a-Family Holiday Giving Program, and to the team members who joined us for the massive gift-wrapping session on Friday, December 13. Your generosity is going to make Christmas a lot more special for so many families in our community. Items included an outdoor basketball hoop, a Jolly Jumper, new bedding sets and toys for all ages. Thank you again. This is what the season is all about.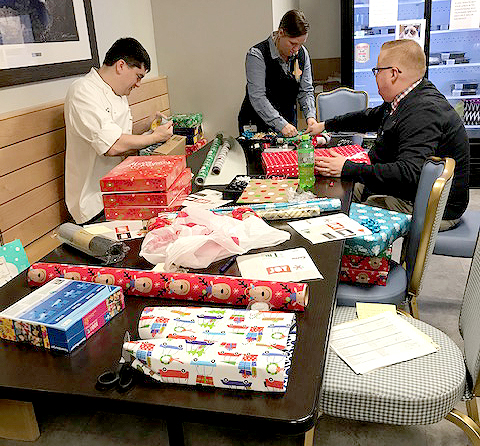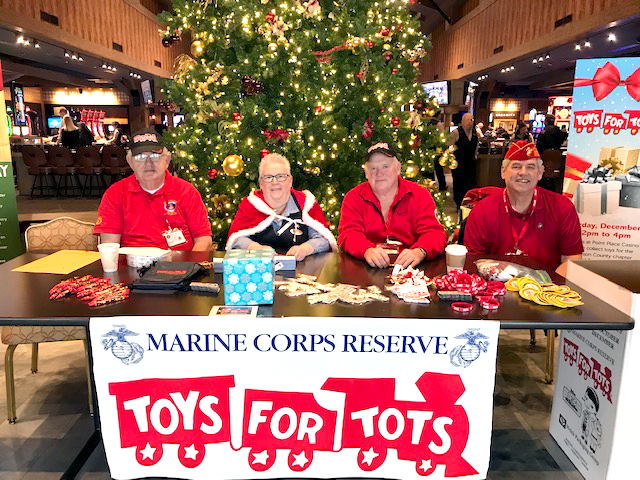 Toys for Tots Drive 
Thank you to everyone who generously donated gifts to our annual Toys for Tots event. Team members who donated were eligible to enter our prize drawing. Congratulations to our winners!
1st place: Erin O'Hern, Rewards Desk: $50 gift card
2nd place: Marge Regan, Rewards Desk: $25 gift card
3rd place: Patrick Whaley, Facilities: $10 gift card
Ringing in the 20s
Across all the Nation casinos this year, we'll be celebrating the New Year —and the new decade— with a Roaring 20s theme.
At Point Place:
Guests will be greeted by "Bonnie and Clyde," who will be handing out hats and horns.
There will be champagne specials on the floor and at the bars.
Wicked Good Pizza and Burgers of Madison County will be open for lunch from 11 am to 3:30 pm, serving from their regular menus.
From 5 pm on, each restaurant will host its own delicious buffet spread: carving stations at Burgers and an Italian feast at Wicked Good Pizza.
The sports lounge will be serving dinner from their full menu.
Live music begins at 8 pm, when the band ESP plays at the main entrance circle.
There will be a DJ at Paddle Bar from 8:30 pm till after midnight.
Our TV monitors will feature a live feed from Times Square.
At midnight, we will ring in 2020 with a balloon drop at the main entrance circle.
Shortly after midnight, we will announce our "New Year, New You" hot-seat promotion.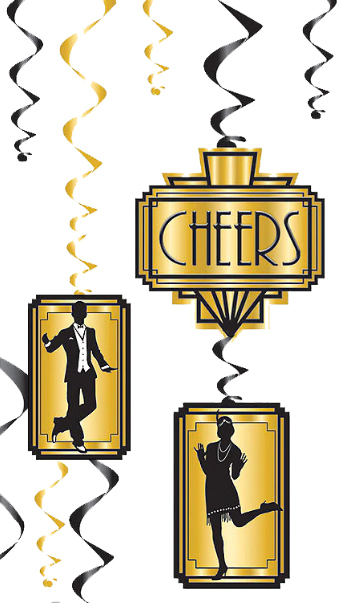 It's a full day of festivities and a true party for everyone. We look forward to celebrating with the team members working that day. Happy New Year to all!