As the sun starts to shine, our golf courses open and the snow is behind us, stories of Winter Storm Stella are still being told. What has surfaced is that with no questions asked Nation employees took on new roles, worked extra hours and helped guests and co-workers in need, all while keeping Turning Stone Resort Casino running in peak condition.
 The Show Must Go On
Hundreds of guests were checked in to the Resort when the storm hit. And with nearly 200 more checking in the next morning, there was no option to close, as most local businesses and schools did.
People on the clock worked overtime, some pulling double shifts. Administrative and support services employees took on front-line jobs to make sure all duties were covered.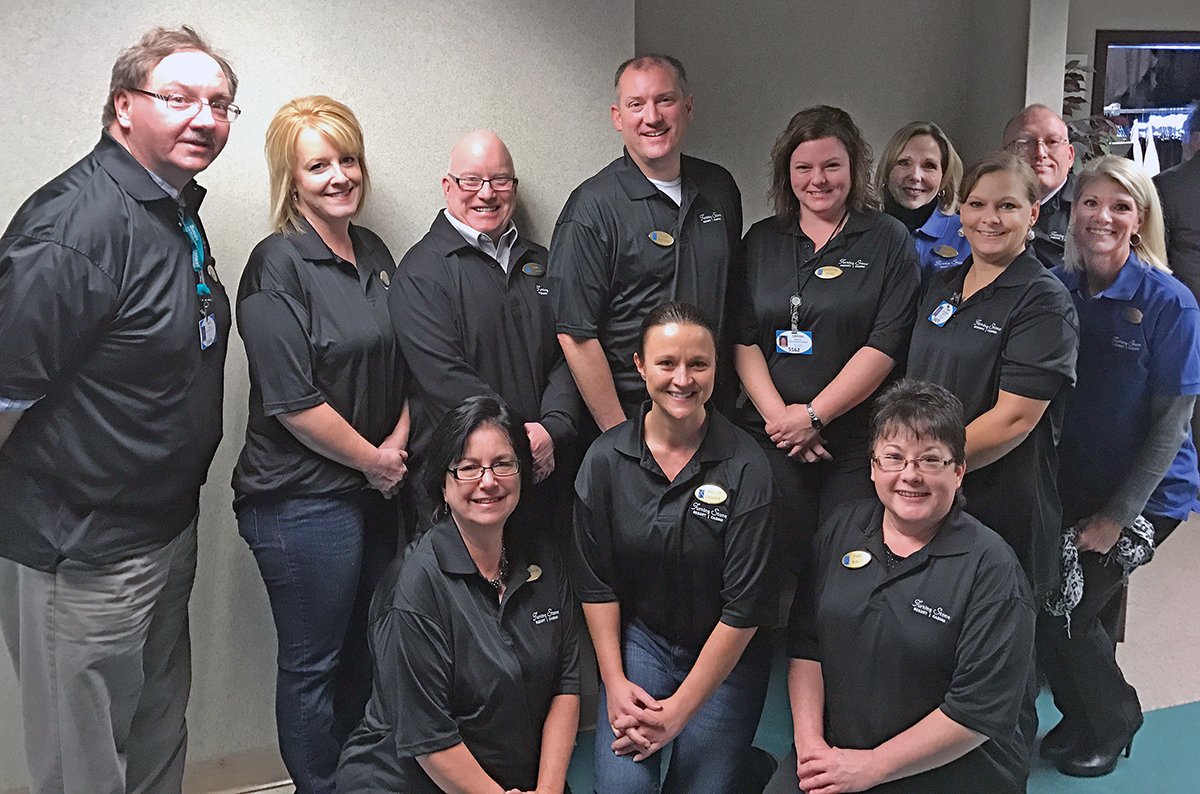 Working Together, Wherever Needed
Director of Security David Flynn said the security team was willing and ready to work. "It was nice to see everyone step up in such a big way without even being asked," Flynn said. He heard, 'I'm not leaving you here alone,' more than once that night, as the graveyard crew began to show up around midnight despite the storm.
Security employees helped the golf and grounds crew, as they plowed, shoveled and pushed cars out of the snow in the parking lots.
Sitting for full shifts, most cars were covered with at least two feet of snow, drifts buried others. It was a joint effort to help guests and employees whose cars were stuck in the snow on and around the property.
Director of Golf and Grounds Matt Falvo, who was outside for seven hours, said his crew alone dug out more than 100 cars. "We were happy to be out there and helping out. We had guys volunteering to stay into the night," Falvo said.
Three Turquoise Cafe cashiers covered two shifts and two registers. Gail Williamson stayed overnight, starting early the next day after her co-worker put in extra hours to keep operations running overnight. "We pulled it off and had fun doing it," she said."We were lucky to get help from the Food Hall."
Cook Heather Deans, unable to make it in during Stella, said "It's cool how people from other departments jumped in. It gives them an idea of what we do day to day," she said.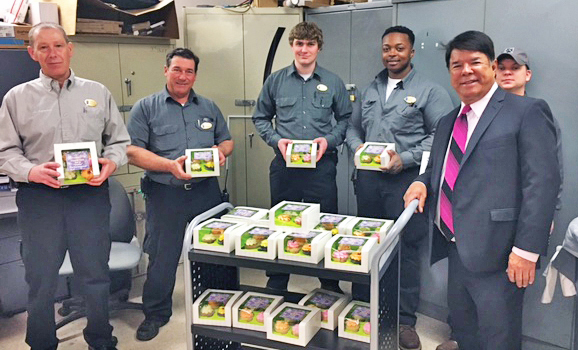 The Turning Stone bakery department made 1600 cupcakes for Mr. Halbritter to deliver to employees as a thank you for volunteering and working to cover shifts.
Learning New Roles
Director of Nightlife Beverage Operations Jerry Marrello, Executive Assistant Sherri Hughes and Bingo Events Coordinator Helen George were among a group who washed dishes, while employees from seven support departments, including Finance, Sales and Information Technology shared housekeeping duties.
"There's certainly a deeper appreciation of all the work done here to not only maintain the Resort, but to keep up our high level of standards," said Nation Representative and Nation Enterprises CEO Ray Halbritter.
Stella created a unifying experience at Oneida Nation Enterprises – the acts of kindness from so many employees are sure to be remembered for many storms to come.