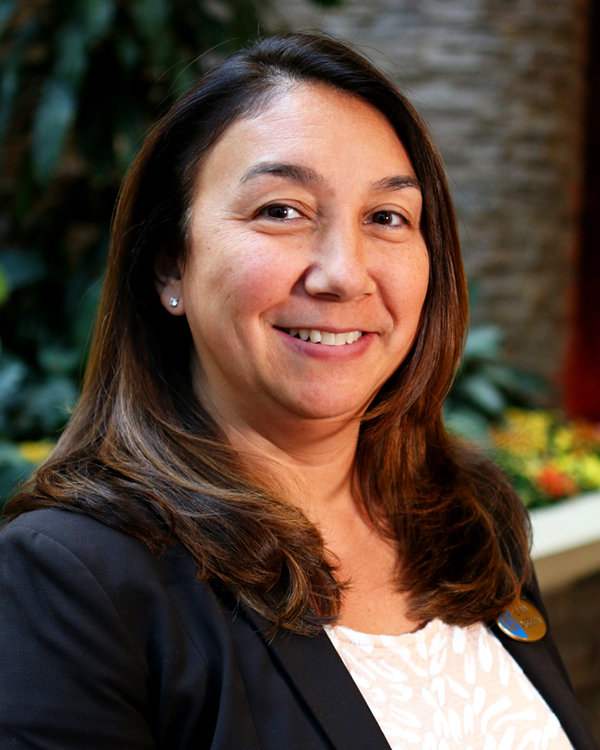 Gaming veteran Lynn Segars recently joined the YBR Casino and Sports Book team as the casino's general manager. Lynn's career spans more than 30 years in the industry, where she started in food and beverage and worked her way to VP positions at major gaming destinations in the South and Northeast. Her rich background has seen her direct everything from table games to guest services. She now brings this wealth of experience to help guide YBR into its next phase of renovation and expansion.
1. How did your career lead you to YBR Casino and Sports Book?
My gaming experience goes back to the summer after high school. I grew up about an hour outside of Atlantic City, and took jobs at the casinos in food and beverage. Later on, I went to dealer school and starting working at Trump Taj Mahal. After a couple of years, I moved to open Harrah's Shreveport. This was the very first casino to open in Louisiana, and I started there as a table games supervisor.
Thanks in part to Harrah's assistant general manager, who did a really good job with mentoring her female employees, I had the courage to keep seeking more challenging positions. Eventually I became the casino's director of customer service and casino marketing. In this role, I developed a new guest service program from the ground up, which helped improve service scores across the property.
In 2006, I moved back up north to help open Mohegan Sun Pocono, the first casino in Pennsylvania.  There, I worked my way up to become VP of casino operations and had more than 800 team members reporting to me. After more than 10 years there, I moved to Massachusetts to help open MGM Springfield as their VP of slots. When MGM was looking to fill this position, my name kept being mentioned by various people in the industry. That was really nice, to be so recognized by my colleagues.
2. What drew you to this position?
This position at YBR was different than so many others in my career. Harrah's, Mohegan Sun Pocono, MGM Springfield — I went there to help open these properties. There's a lot of excitement with starting from scratch like that, but it was really nice to come into a place already so well established.
Before I took the job at YBR, I did a lot of research and visited. I loved what I found, which was just this great team spirit and work ethic. I saw the guest interactions, and I was so impressed. My immediate feeling was: The people who work here really care. This is the real deal. What I also noted was that many of the team members have been here for a long time. That says a lot about a workplace, too; it signifies loyalty and job satisfaction.
I wish I knew about the Nation's enterprises as a career option 25+ years ago when Turning Stone opened. The growth here has been something else, and the people I've met are a testament to the business. The dedication I see is something I really connect with. The people here work hard —they love their jobs and they take pride in their work. These values are set by leadership, and I think they've done a great job of instilling ownership and responsibility across the employee spectrum.
3. What are some unique features of YBR, particularly in relation to the renovation?
I've seen a lot of sports books in my time, but The Lounge with Caesars Sports at YBR is by far the most beautiful. It's also the largest in New York State, with some terrific features that you're not going to find in other places. The general renovation plans for the casino are very exciting, and they show a lot of promise as well.
4. As a manager, what are the qualities you seek in a gaming employee?
This industry is always changing and moving forward, so it's important to be flexible and open minded. You have to be able to change with the times. And as a service industry, you have to genuinely like serving people. Not just tolerate, but actually enjoy. Guests know when you're not authentic, so it's got to come from a real place. You can build the greatest casino in the world, but it won't survive without the right people on your team.
5. What does guest service mean to you?
Service isn't just my job—it's something that guides the way I interact with the world. I really like to make others feel comfortable. I want them to feel heard and seen. I love talking to all kinds of people and hearing their stories, learning about their lives. I couldn't do this job without that.
We need to honor the fact that every guest is unique. This means getting to know your visitors — not just their names but their likes, so you can anticipate their needs. Ask about their lives and families. Guest service is about making that personal connection, because that sort of care ripples out. It brightens the guest's day and builds true camaraderie between visitors and employees.