The Oneida Indian Nation today announced that legendary rocker and activist Melissa Etheridge will perform a benefit event at its Turning Stone Resort [...]
If you have not already, now is a good time to get your flu shot. According to the Centers for Disease Control labs across the country began to see mo [...]
From cataloging the Oneida Nation Library's collections to handling a variety of retail tasks at local SāvOns, those enrolled in the Oneida Indian Nat [...]
ONEIDA NATION HAPPENINGS
Jan. Calendar of Events
For the latest information on Government Programs & Services events and activities click on the following links:
GP&S/Recreation Calendar
Elders Program Newsletter
Elders Program Calendar
Elders Program Meal Menu
Flu & Prevnar 13 Vaccines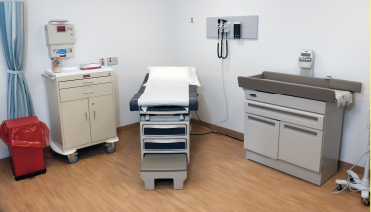 Health Services clients can receive the flu vaccine and the Prevnar 13 pneumococcal vaccine free by appointment. The flu vaccine can generally be given to clients age 6 months and older. The Prevnar 13 vaccine is recommended for ages 65 and up. Schedule an appointment, by calling (315) 829-8700.
After School Program
The After School Program is held Monday through Friday at the Rec Center from 3:30 – 5 p.m. for grades 3-12. Homework assistance, gym games, cultural activities and more. The ASP is held only when school is in session. Separate programs are offered during school breaks. Info: 315-829-8484 or 1-800-685-6115.
Eating Healthy
Elders Program Participants:
Tuesday, Jan 31 at 1 p.m. – presentation with tips on how to read nutrition labels and making better choices with food. Sign up in the Elders dining room at the C & E Center or call 1-800-685-6115 or (315) 829-8135 for more information.