Nation Representative Ray Halbritter and Fort Drum Garrison Commander Colonel Bryan Laske Salute Vets at Annual Event Among More Than 400 Central New [...]
The Oneida Indian Nation Police has received the top distinction from the Commission on Accreditation for Law Enforcement Agencies (CALEA), the Intern [...]
Participants in the Oneida Indian Nation Elders Program, and their guests, recently gathered for the annual Thanksgiving Lunch at the Ray Elm Children [...]
ONEIDA NATION HAPPENINGS
Dec. Calendar of Events
For the latest information on Government Programs & Services events and activities click on the following links:
GP&S/Recreation Calendar
Elders Program Newsletter
Elders Program Meal Menu
Flu & Prevnar 13 Vaccines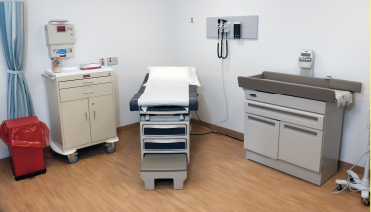 Health Services clients can receive the flu vaccine and the Prevnar 13 pneumococcal vaccine free by appointment. The flu vaccine can generally be given to clients age 6 months and older. The Prevnar 13 vaccine is recommended for ages 65 and up. Schedule an appointment, by calling (315) 829-8700.
Elders Craft Sale
The Oneida Nation Elders Program is holding a Craft Sale on Friday, Dec. 16 from 10 a.m.- 4 p.m. at the Children & Elders Center, Oneida. The sale is open to the public. Info: (315) 829-8135 or 1 (800) 685-6115.
Blood Drive
The American Red Cross with Oneida Nation Enterprises are holding a blood drive on Wednesday, Dec. 21 in the Chautauqua Room at Turning Stone Resort from 8:30 a.m. – 2:30 p.m. The drive is open to the public. To donate contact Pat Catalano at (315) 829-8215.