The first Maple Leaf Market will be located in the City of Sherrill. Construction on the first new store will begin later this month with a grand open [...]
The Oneida Indian Nation's Shako:wi Cultural Center will celebrate its 24th anniversary this June. The handcrafted white pine museum has become a land [...]
Oneida Nation Representative Ray Halbritter Presents Employees with Dreamcatcher Pins, Extending a Piece of Nation Culture as a Symbol of Gratitude F [...]
ONEIDA NATION HAPPENINGS
May Calendar of Events
For the latest information on Government Programs & Services events and activities click on the following links:
GP&S/Recreation Calendar
Elders Program Newsletter
Elders Program Calendar
Elders Program Meal Menu
Flu & Prevnar 13 Vaccines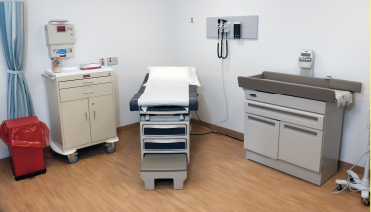 Health Services clients can receive the flu vaccine and the Prevnar 13 pneumococcal vaccine free by appointment. The flu vaccine can generally be given to clients age 6 months and older. The Prevnar 13 vaccine is recommended for ages 65 and up. Schedule an appointment, by calling (315) 829-8700.
CPR-BLS Class for Parents
A CPR/Basic Life Support (BLS) class is being held at Oneida Indian Nation Health Services on Monday, June 5 from 4-7 p.m. The class is open to parents of children who are clients at Health Services. Registration is $5 and is limited to 10 participants. To register, contact Tara Smith at (315) 829-8209 or Clara Galster at (315) 829-8733 or 1-800-663-4324 by May 31.
Rec Center Programs
The Oneida Nation Recreation Department offers a variety of fitness programs and sports leagues including: Walking for Wellness, Volleyball, Basketball, Circuit Training, Insanity Live®, Combat Fitness and more!
Info: 315-829-8484
or 1-800-685-6115