SUCCESSFUL ONEIDA INDIAN NATION ENTERPRISES HELP SHAPE CENTRAL NEW YORK
The success of Oneida Nation Enterprises enables the Oneidas to consistently reinvest in their surrounding communities, steering the efforts to revitalize Central New York.
This dedication to community goes far beyond the Oneida Indian Nation's annual payments under the 2013 settlement agreement to New York State and surrounding communities. The Oneidas have a devotion to this region as their sacred and eternal homelands and will forge forward to make Central New York one of the world's top tourist destinations, securing a strong economy for generations to come.
As the leading contributor to county tourism, Turning Stone Resort Casino
reinvests in the local landscape on every level, from education and healthcare
to technology and arts and culture.
The Oneida Nation Enterprises have and will continue to add even more opportunities, jobs and entertainment to Central New York.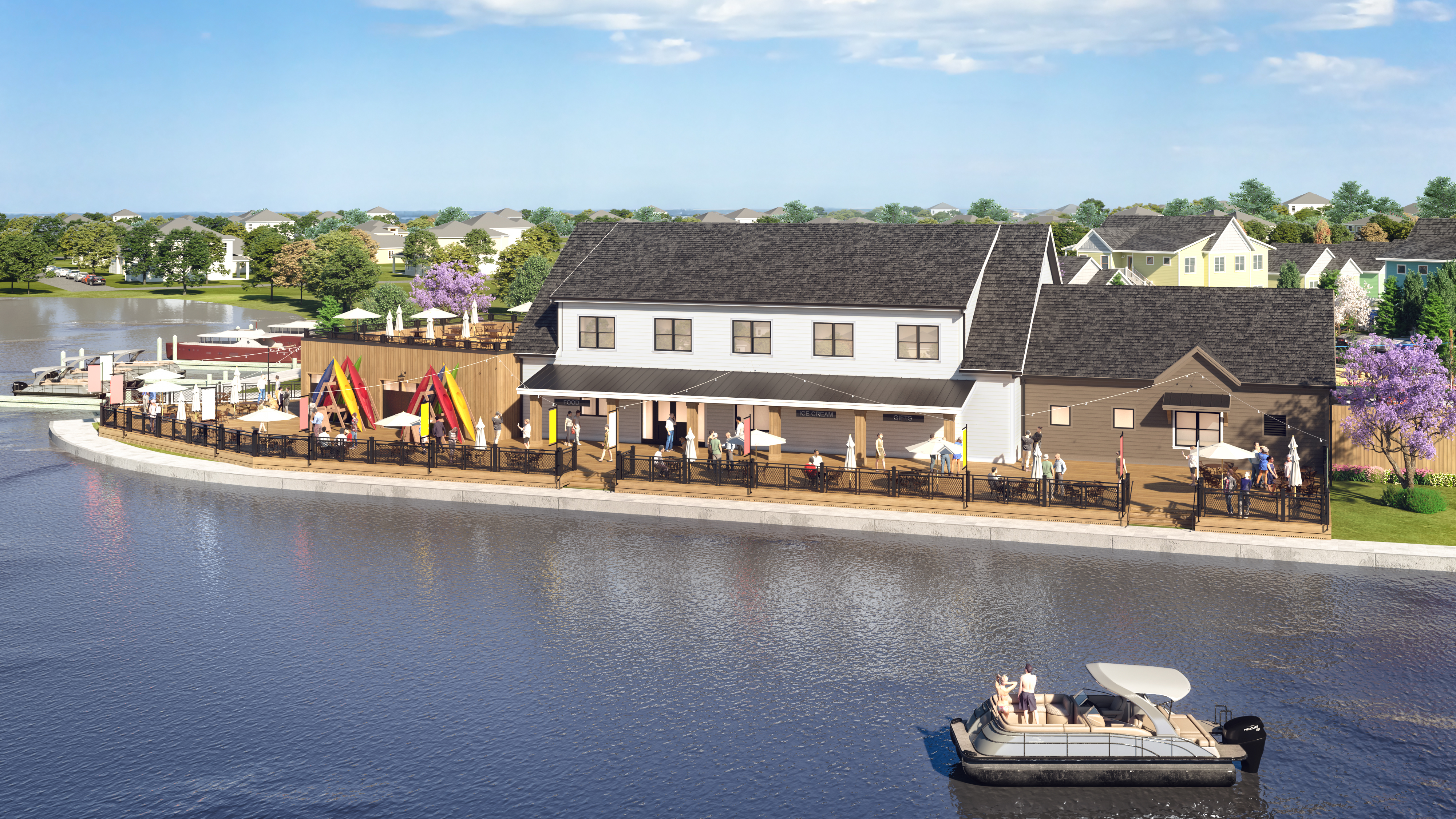 The Cove at Sylvan Beach Continues Oneida Indian Nation's Commitment to Reinvestment in Local Community with New Regional Partnerships
The Cove at Sylvan Beach has partnered with businesses from around the region as part of its offerings as Upstate New York's new vacation destination. Opened in 2022, the lakeside vacation rental community showcases the very best of Upstate New York.  Consisting of 70 two-bedroom and three-bedroom cottages and a range of amenities, the new destination was brought to life by the contributions of dozens of regional partners.
The Cove at Sylvan Beach regional partnerships include:
Off the Muck Market, Canastota offering grocery delivery with fresh fruits and vegetables from local farms.
Oneida Lake Marina, Canastota providing a fleet of 75 pontoon boats, their first-ever fleet and largest single purchase ever.
River Rock Dock, Chittenango building nearly 20,000 square feet of docks and boardwalk surrounding The Cove and an expansive 8,000 square foot deck for Sylvan Beach Supply Co.
Leggett Tree Service, Canastota providing firewood for guests to use in their personal fire pits.
Utica Coffee Roasting Co., Utica offering hot, iced and ground coffee at The Cove as part of a legacy partnership with Oneida Nation Enterprises.
The Cove also includes Sylvan Beach Supply Co., the destination's flagship store, for guests staying at the cottages and guests visiting Sylvan Beach for the day.  With a fun day on the water in mind, Sylvan Beach Supply Co. offers daily rentals of pontoon boats, bicycles, paddle boards, kayaks, canoes and water bikes. The market-style store also offers ice cream, grab-and-go sandwiches and other food items, groceries, beer, sundries, fishing poles, tackle and more.
Oneida Indian Nation's Lake House at Sylvan Beach Brings Jobs, Tourism Development to Region
Opened in 2020, The Lake House at Sylvan Beach features 100 slot machines, indoor and outdoor lakefront dining options, three bars, an expansive patio and an outdoor area for live entertainment. With a contemporary rustic design, The Lake House also features a 50 foot tall lighthouse, a beautiful addition to the Sylvan Beach shoreline.
The multi-million dollar redevelopment project in the Oneida Lake resort community provided jobs for more than 150 construction workers and has created another 60 permanent jobs for the area.
The Oneida Indian Nation's investment in the Sylvan Beach area continues its legacy of partnerships with, and investments in, local communities.
"This is something we envisioned, along with many other aspects of our settlement in 2013, that we can work with the Oneida Nation and expand and continue to invest in what this great land has to offer."
– Oneida County Executive Anthony J. Picente Jr.
"As everyone is aware, the business of resort industry is a challenging one, not only in our area but in other areas. Sylvan Beach appreciates the substantial investment that Ray Halbritter and the Oneida Indian Nation has made to our community."
– Greg Horan, mayor of Sylvan Beach
"This is the latest chapter of the vision of the Oneida Indian Nation, striving for excellence and being great neighbors and great at their industry in everything they do.  And we look forward to the future and the very next opportunity to do this yet again with the Oneida Indian Nation."
– Greg Lancette, president of the Central-Northern New York Building and Construction Trades Council