LATEST NEWS
Oneida High School will hold its commencement for the class of 2023 later in June and Nation Member Madison Ray (Turtle Clan) will have a big role in [...]
The Oneida Indian Nation will host the American Indian Summertime Craft Fair at Turning Stone Resort Casino on Saturday, June 3, 2023 from 9 a.m. to 5 [...]
ONEIDA INDIAN NATION HAPPENINGS
Summertime Craft Fair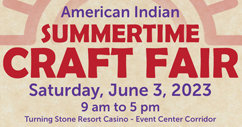 American Indian Summertime Craft Fair, Saturday, June 3 from 9 am to 5 pm at Turning Stone Resort Casino. CLICK HERE for more information.
Visit Shako:wi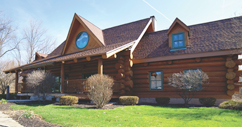 Visit the Shako:wi Cultural Center to learn more about the Oneida Indian Nation history, culture and community today.
Click HERE for location and hours.
GP&S calendar activities are open to Oneida Indian Nation Members, Children of Enrolled Oneidas and Oneida Indian Nation Health Services clients.