BELIEFS & TRADITIONS
One of the founding members of the Haudenosaunee Confederacy, the Oneidas have many beliefs and traditions that have stood the test of time – devotion to their homelands, commitment to collaboration and respect for the gifts of the Creator.
Early Oneidas traveled hundreds of miles to deliver corn to Washington's starving troops at Valley Forge and marked agreements and pacts with a sacred substance known as wampum. Lessons passed along from Elders were respected, Polly Cooper was documented as a hero for her service and the arrival of the strawberry was celebrated.
Today's Oneidas work diligently to preserve these traits, traditions and overall culture of their ancestors. They recognize and honor the wisdom, legends and lore that have led to the perseverance, determination and gratitude of today's Oneidas and will in turn influence generations to come.
The Haudenosaunee Creation Story
The Haudenosaunee have always recognized that people are complex, possessing both good and bad qualities. The Creation story serves as a reminder: no human is flawless– the Great Spirit alone is perfect.
Keller George, Wolf Clan Member of the Nation's Council, recounts the following story his maternal great-grandmother told him about the birth of the Evil Spirit and the Good Spirit.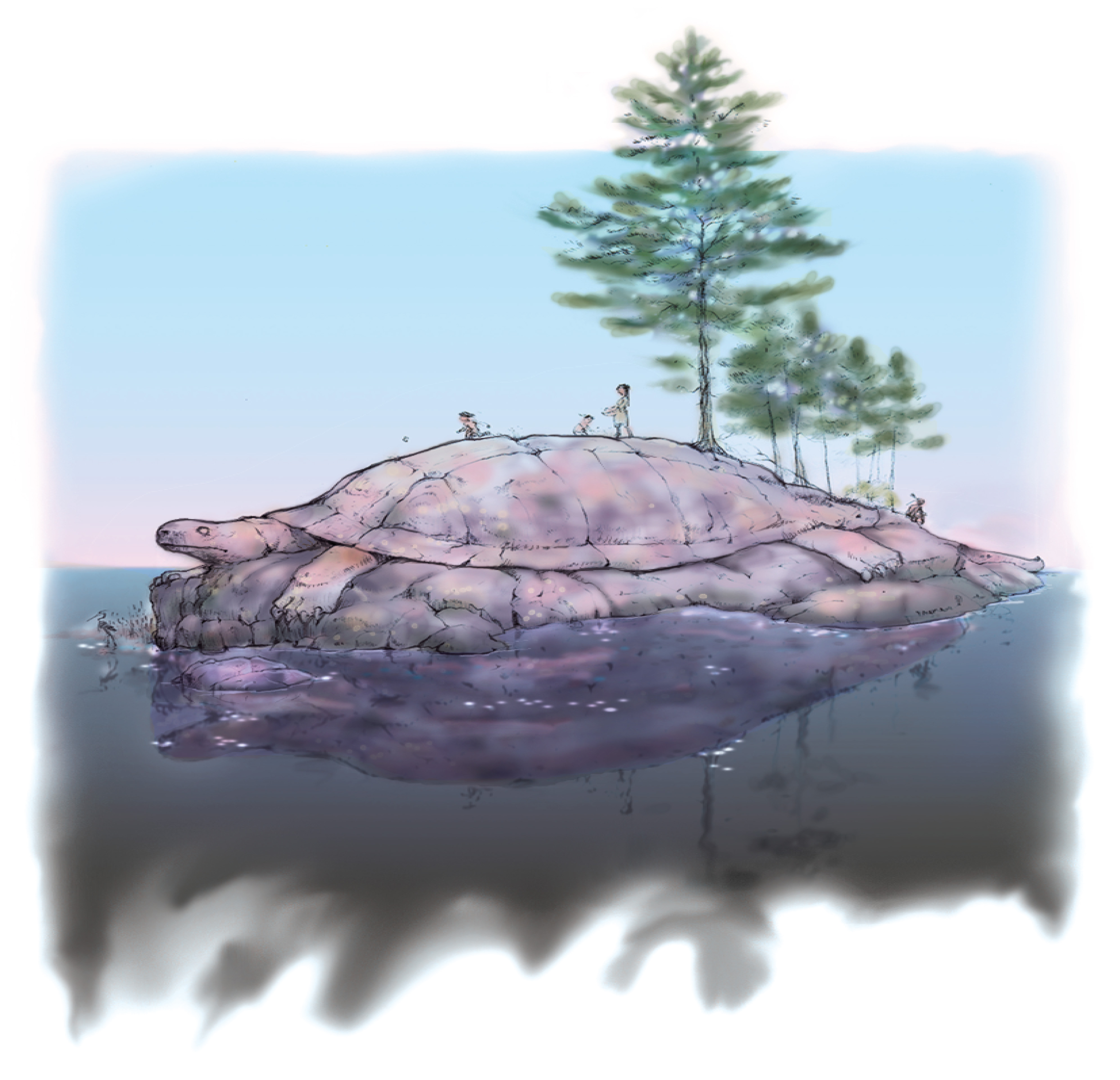 The Oneida Indian Nation seal symbolizes the unity of the three clans of the Nation – the Turtle, Wolf and Bear. The great Tree of Peace, which is the [...]