ONEIDA NATION AS AN EMPLOYER
The largest employer in Oneida and Madison counties, Oneida Nation Enterprises provides more than 4,500 jobs – launching careers for employees in food and beverage, hospitality and gaming, information technology and finance, as well as providing a platform for employees to climb the ranks with its high-level supervisory, management and executive positions. Job seekers can also find roles in government support and administration and health service for the Oneida Nation.
Competitive employee benefits, shift assortment, job security and variety of positions, as well as the opportunity to advance and cross departments are among the key reasons so many people in our diverse region find a good fit at Oneida Nation Enterprises.
The Oneida Nation provides comprehensive and competitive benefits, as well as perks exclusive to the industry. A career with the Oneida Indian Nation includes:
Comprehensive health coverage for medical, dental, vision, and prescriptions for both full-time and part-time employees
Life & Disability Insurance
401k Retirement Plan
Paid Time Off
Access to skill-building classes and training
Tuition Reimbursement
Numerous employee perks such as discounted meals at the Employee Cafeteria and reduced prices at the day spa, salon, golf courses and health and wellness benefits through the Nation's Recreation Center.
Discounts at participating local businesses — from car dealers to amusement parks.
The Oneida Nation strives to employ a diverse work force and regularly promotes from within its ranks.
Join one of the area's largest employers today!
"We believe that by investing in our employees and in our community, we will truly be successful as a business and as a people," said Ray Halbritter, Oneida Nation Representative and Chief Executive Officer of Oneida Nation Enterprises. "It is that mentality that has made us one of the largest employers in the 16 counties that make up Central New York. Our guiding principle is building for the seventh generation. That means that our choices today should be made with consideration of how they will impact seven generations into the future."
FACES of Oneida Nation Enterprises
The diverse people, stories and career paths of the Oneida Nation employment community
Meet Nicole Caquais: Mother of Five, Community Contributor and Hotel Front Desk Supervisor Takes Home the Outstanding Manager of the Year Award
Read more about the Faces of O.N.E.
Meet Carroll Hickman: SavOn Employee Exemplifies the Traits of Oneida Nation 'Star' Employees
Meet Lisa Karges: A passion for the Resort property and the Oneida Nation philosophy of promoting from within  inspired her climb from valet attendant to landscape designer
Meet Dan Owens: A Variety of Roles with the Oneida Nation Set Cicero Resident Dan Owens on a Forbes Four-Star Path
Meet Steve Laureti: Human Resources Compensation Analyst By Day – Piano Man By Night
Meet Yolanda Lee: Culinary Institute of America Grad Who Opened the New Food Hall as Sous Chef
Meet Justin Yeomans: Creative Mastermind Who Helps Create the Hottest Parties in CNY @ Exit 33
Meet Wei-Sen Liang: Executive Specialty Chef in Charge of Asian Cuisine at the Resort
The Faces of the Food Hall; the Culinary Transformation Continues at Turning Stone
These are the FACES and personalities that welcome visitors to our region and bring the award-winning guest experience to life.
The continued success and growth of Oneida Nation Enterprises ensures stable employment and long-lasting careers for locals as well as attracts new families and individuals to the area, where a range of exciting opportunities and job prospects are offered in the thriving hospitality and gaming industry.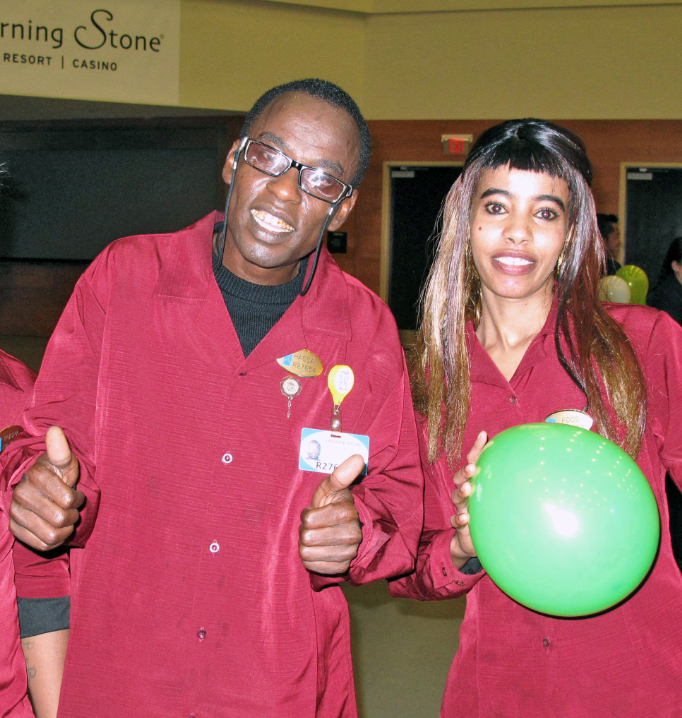 Providing Jobs for a Diverse Region

The Oneida Nation has a strong partnership with the Mohawk Valley Resource Center for Refugees in Utica, where 16,000 refugees have settled in the city in the last three decades – a point of pride for the people in our region. The Oneida Nation has provided many refugees with their first job when relocating to America, and provides language translators so that they can immediately become part of the team. Oneida Nation Enterprises employs more than 200 refugees from countries such as Bosnia, Burma, Sudan, Russia, Syria and Vietnam.
The Oneida Nation also partners with the New York State Office for People with Developmental Disabilities (OPWDD) and New York State ARC (NYSARC), both of which presented awards to the Nation for its employment of the developmentally disabled.
ONEIDA NATION EMPLOYMENT NEWS
Employee Wellness Encouraged, Healthy Ways Celebrated
The Nation recognized nearly 50 employees that participated in the blue4u Government Programs and Services Employee Wellness Program.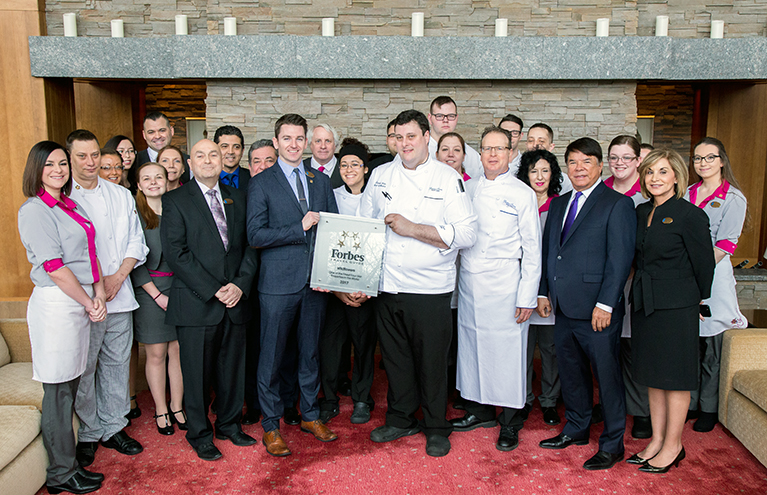 Oneida Nation Employees Help Raise the Bar on Hospitality and Guest Service
Unrivaled luxury and service are what guests of The Lodge at Turning Stone have come to expect.
Oneida Nation Tradition of Hospitality Evident Throughout It's Enterprises
This year more than 100 SāvOn employees joined a group of Nation employees dedicated to providing excellent guest service.
EXCLUSIVE PERKS THAT EMPLOYEES LOVE
Employees tee off at TS courses for a day of golf
Nearly 100 Nation employees took to the golf courses — the same ones graced by PGA  professionals and recognized by Golfweek Magazine
Employees Treated to a Table Games Tournament
Getting in on the gaming action, nearly 300 employees were treated to $500 in O.N.E. Employee Bucks, to play their way to $1,000 in this year's Table Games Tournament.
Celebrations Recognize Employee Dedication
More than 160 employees recently celebrated five years of service with a celebration in their honor during a luncheon which included musical entertainment, decadent desserts and unique gifts.
Employees Receive Certificates of Success
Before Bihong Rasha came to work at Turning Stone Resort Casino she had to pay for English learning classes. Now she gets them for free as a team member.
ONEIDA NATION ENTERPRISES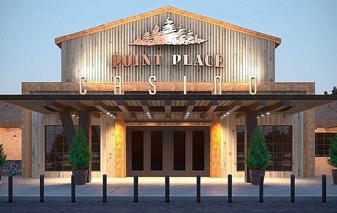 Point Place Casino
Point Place Casino will employ more than 200 people in a wide range of full-time and part-time positions. Construction will begin in May 2017 with opening slated for spring 2018. The casino will open a recruitment office in Cicero and begin hiring in fall 2017.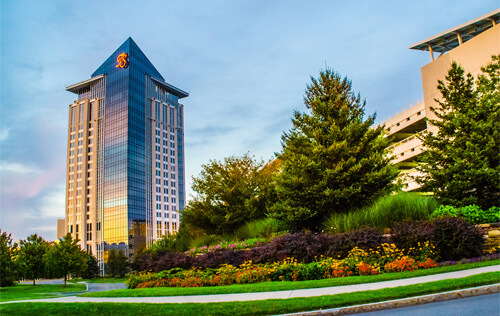 Turning Stone Resort Casino
Turning Stone Resort Casino offers world-class golf, gaming, entertainment, and accommodations.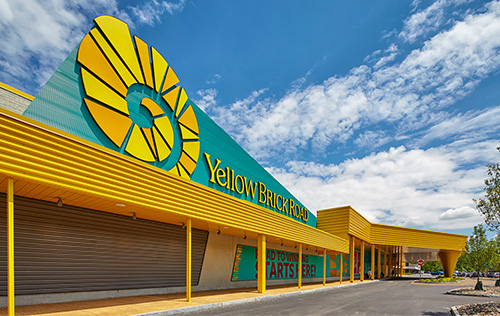 Yellow Brick Road Casino
Owned by the Oneida Indian Nation, Yellow Brick Road Casino is a $20 million, smoke-free, 60,000-square-foot gaming venue located in Upstate New York in the Village of Chittenango. Opened in 2015 the casino celebrates the community's connection with the iconic story, "The Wonderful Wizard of Oz."
Oneida Nation Enterprises
The Oneida Indian Nation operates the following enterprises in order to support programs for its people.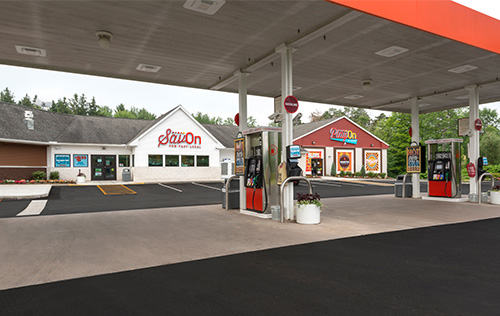 SāvOn
SāvOn Gas and Convenience Stores are maintained by the Oneida Nation. Gas, diesel, food and essentials are available at these stores. Three locations have cash slot machines.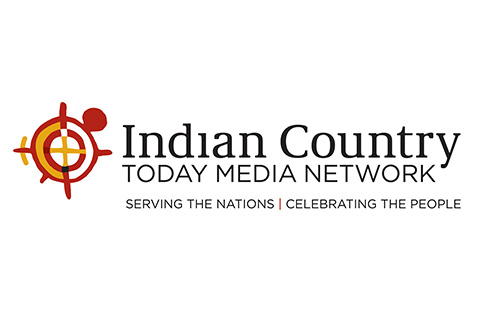 Indian Country Today Media Network
IndianCountryTodayMediaNetwork.com is an exciting new venture that will revolutionize media for all Native Americans and indigenous peoples.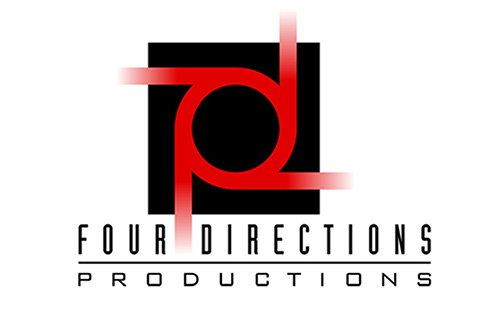 Four Directions Productions
A high end cinematography, 3D animation, and multimedia production house. Produced the award-winning Raccoon and Crawfish short.
Oneida Technical Solutions, LLC
Oneida Technical Solutions provides a wide-range of general support and administrative services, primarily to federal government agencies, further diversifying the Oneida Indian Nation's business and operational…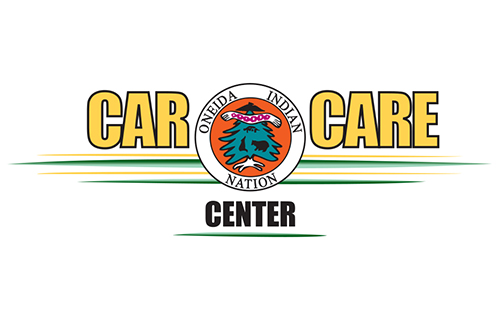 Car Care
Located on Patrick Road next to Turning Stone Resort and Casino, Car Care offers routine automotive maintenance services, car washes, and detailing.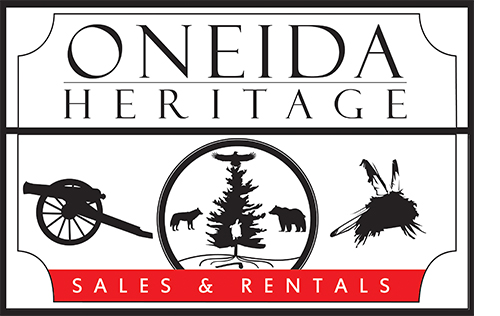 Oneida Heritage
A shop that sells, rents and showcases props and paraphernalia from the American wars, as well as sells one-of-a-kind Oneida hand-crafted jewelry, baskets and other artwork.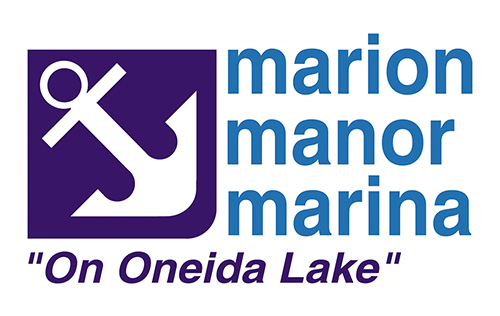 Marion Manor Marina
Located on the Southeast shore of Oneida Lake near the intersection of Routes 13 and 31, Marion Manor is a full-service marina. Find supplies, storage, gas, and more at Marion Manor.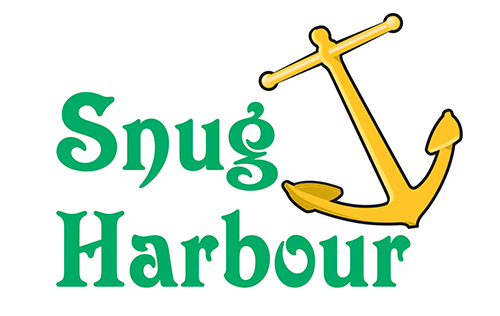 Snug Harbour Marina
Located on Route 13 south of Sylvan Beach, Snug Harbour offers dockage, storage, repair, maintenance, and pump-out services.
Mariner's Landing Marina
Mariner's Landing Marina is located on the southeast shore of Oneida Lake. It is a full-service marina, offering non ethanol fuel, a bait and tackle store, boat and motor repair services and rentals, winter boat storage and weekly fishing reports for Oneida Lake.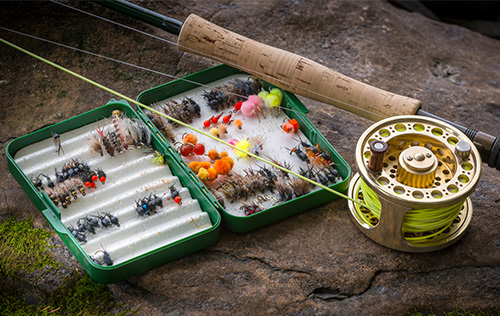 Salmon Acres
Salmon Acres Lodge is located on New York's Salmon River, home of trophy salmon, steelhead, Atlantic salmon, and brown trout. Escape to this fishing retreat.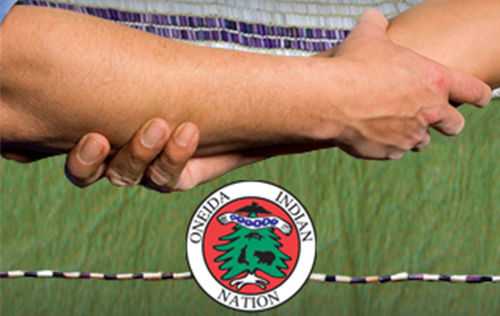 Oneida Nation Business Council
The Oneida Nation Business Council is about strengthening that engine and creating greater economic opportunities so that we continue to build a vibrant Central New York.