ONEIDA NATION AS AN EMPLOYER
The largest employer in Oneida and Madison counties, Oneida Nation Enterprises provides more than 4,500 jobs – launching careers for employees in food and beverage, hospitality and gaming, information technology and finance, as well as providing a platform for employees to climb the ranks with its high-level supervisory, management and executive positions. Job seekers can also find roles in government support and administration and health service for the Oneida Nation.
Competitive employee benefits, shift assortment, job security and variety of positions, as well as the opportunity to advance and cross departments are among the key reasons so many people in our diverse region find a good fit at Oneida Nation Enterprises.
The Oneida Nation provides comprehensive and competitive benefits, as well as perks exclusive to the industry. A career with the Oneida Indian Nation includes:
Comprehensive health coverage for medical, dental, vision, and prescriptions for both full-time and part-time employees
Life & Disability Insurance
401k Retirement Plan
Paid Time Off
Access to skill-building classes and training
Tuition Reimbursement
Numerous employee perks such as discounted meals at the Employee Cafeteria and reduced prices at the day spa, salon, golf courses and health and wellness benefits through the Nation's Recreation Center.
Discounts at participating local businesses — from car dealers to amusement parks.
The Oneida Nation strives to employ a diverse work force and regularly promotes from within its ranks.
Join one of the area's largest employers today!
"We believe that by investing in our employees and in our community, we will truly be successful as a business and as a people," said Ray Halbritter, Oneida Nation Representative and Chief Executive Officer of Oneida Nation Enterprises. "It is that mentality that has made us one of the largest employers in the 16 counties that make up Central New York. Our guiding principle is building for the seventh generation. That means that our choices today should be made with consideration of how they will impact seven generations into the future."
Assistant Pastry Chef Mallory Winters
FACES of Oneida Nation Enterprises
The diverse people, stories and career paths of the Oneida Nation employment community
Meet the Faces of the legendary Gingerbread Village  – a beloved local creation that IS indeed 100 % edible
Read more about the Faces of O.N.E.
Meet

Nicole Caquais

: Mother of Five, Community Contributor and Hotel Front Desk Supervisor Takes Home the Outstanding Manager of the Year Award
Meet Carroll Hickman: SavOn Employee Exemplifies the Traits of Oneida Nation 'Star' Employees
Meet Aaron Spink

: Turning Stone's Hotel Lead Front Desk Clerk has a Passion for Helping People – During Good Times and Bad

Meet Lisa Karges: A passion for the Resort property and the Oneida Nation philosophy of promoting from within  inspired her climb from valet attendant to landscape designer
Meet Dan Owens: A Variety of Roles with the Oneida Nation Set Cicero Resident Dan Owens on a Forbes Four-Star Path
Meet Steve Laureti: Human Resources Compensation Analyst By Day – Piano Man By Night
Meet Yolanda Lee: Culinary Institute of America Grad Who Opened the New Food Hall as Sous Chef
Meet Justin Yeomans: Creative Mastermind Who Helps Create the Hottest Parties in CNY @ Exit 33
Meet Wei-Sen Liang: Executive Specialty Chef in Charge of Asian Cuisine at the Resort
The Faces of the Food Hall; the Culinary Transformation Continues at Turning Stone
These are the FACES and personalities that welcome visitors to our region and bring the award-winning guest experience to life.
The continued success and growth of Oneida Nation Enterprises ensures stable employment and long-lasting careers for locals as well as attracts new families and individuals to the area, where a range of exciting opportunities and job prospects are offered in the thriving hospitality and gaming industry.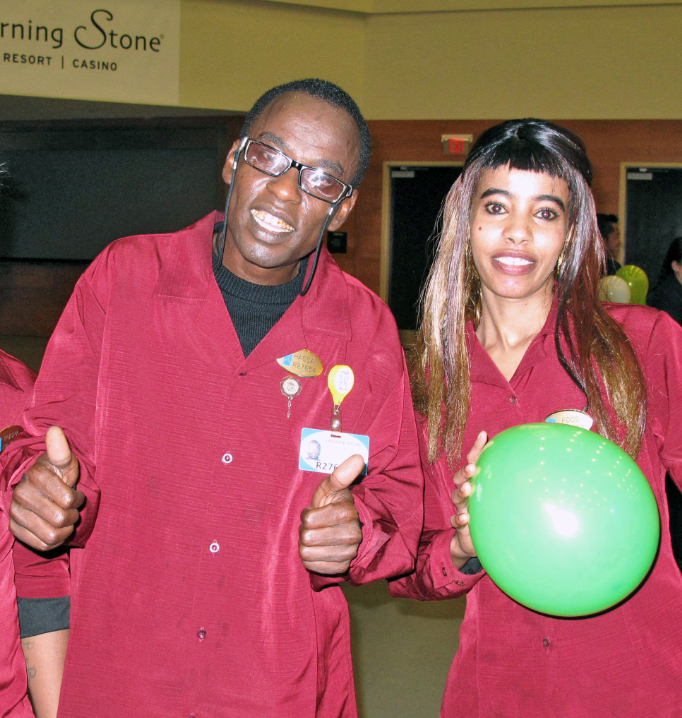 Providing Jobs for a Diverse Region

The Oneida Nation has a strong partnership with the Mohawk Valley Resource Center for Refugees in Utica, where 16,000 refugees have settled in the city in the last three decades – a point of pride for the people in our region. The Oneida Nation has provided many refugees with their first job when relocating to America, and provides language translators so that they can immediately become part of the team. Oneida Nation Enterprises employs more than 200 refugees from countries such as Bosnia, Burma, Sudan, Russia, Syria and Vietnam.
The Oneida Nation also partners with the New York State Office for People with Developmental Disabilities (OPWDD) and New York State ARC (NYSARC), both of which presented awards to the Nation for its employment of the developmentally disabled.
ONEIDA NATION EMPLOYMENT NEWS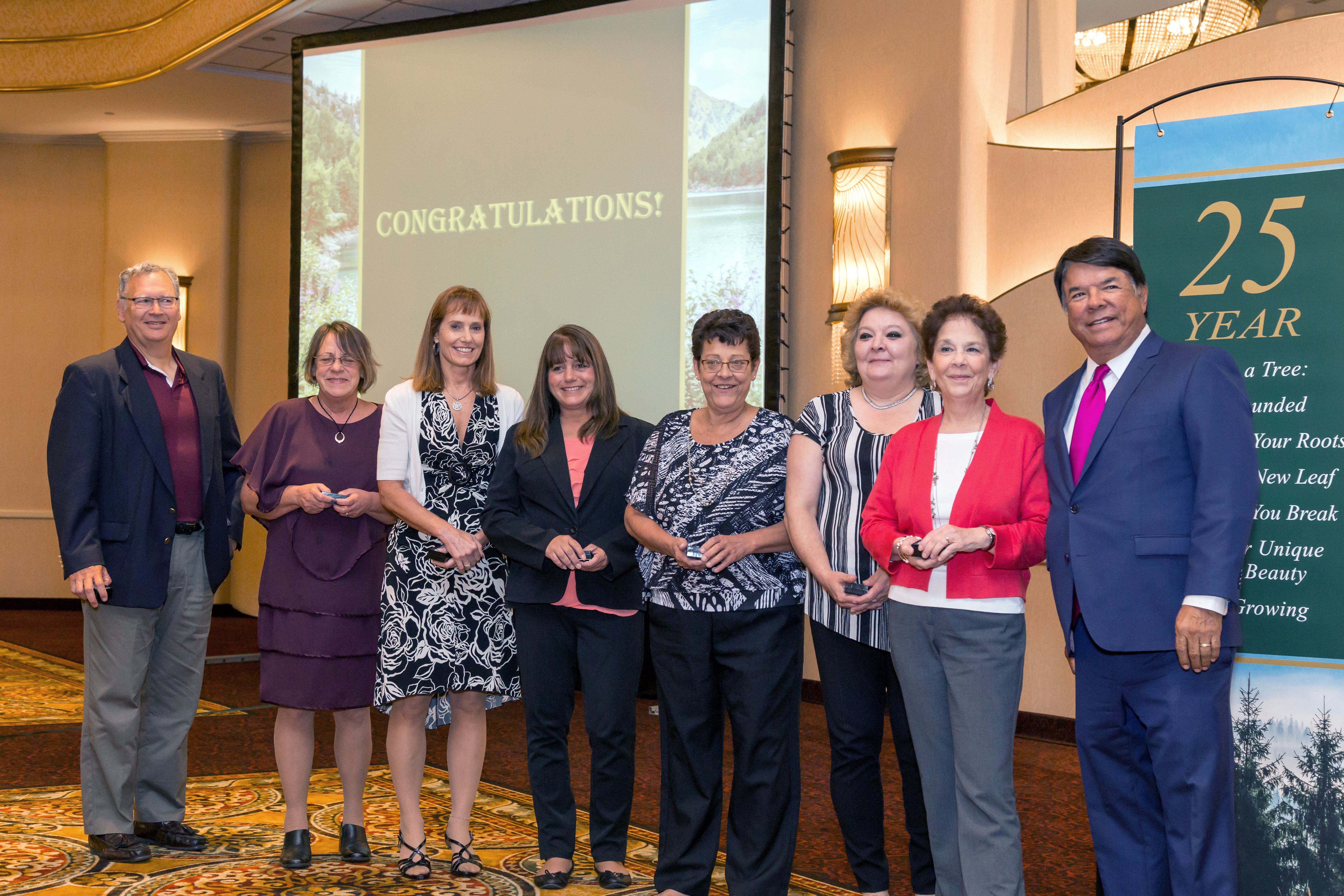 Nation Celebrates Employee Dedication
Nearly 350 guests enjoyed an Adirondack-theme awards party in honor of Oneida Nation employees who have worked 10, 15, 20 and 25 years.
Hiring Heroes and Their Families – Great Employment Opportunities for Veterans with the Oneida Indian Nation
Employees with military experience are an invaluable part of the Oneida Nation workforce …
EXCLUSIVE PERKS THAT EMPLOYEES LOVE
Award-Winning Employee Training
A slot attendant for 15 years, Henry Henderson said the First With Our Guests training really emphasizes going above and beyond to meet guest's needs.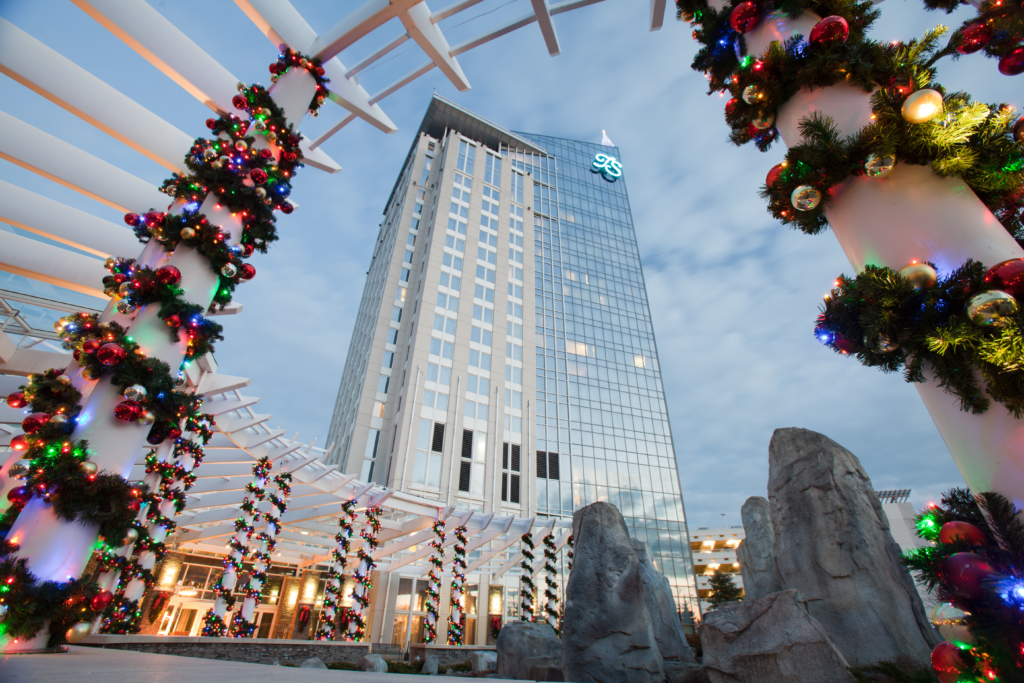 Magical Tradition Sparks the Holiday Spirit
The transformation of Turning Stone Resort Casino into a holiday phenomenon involves a collaborative effort utilizing the expertise of employees …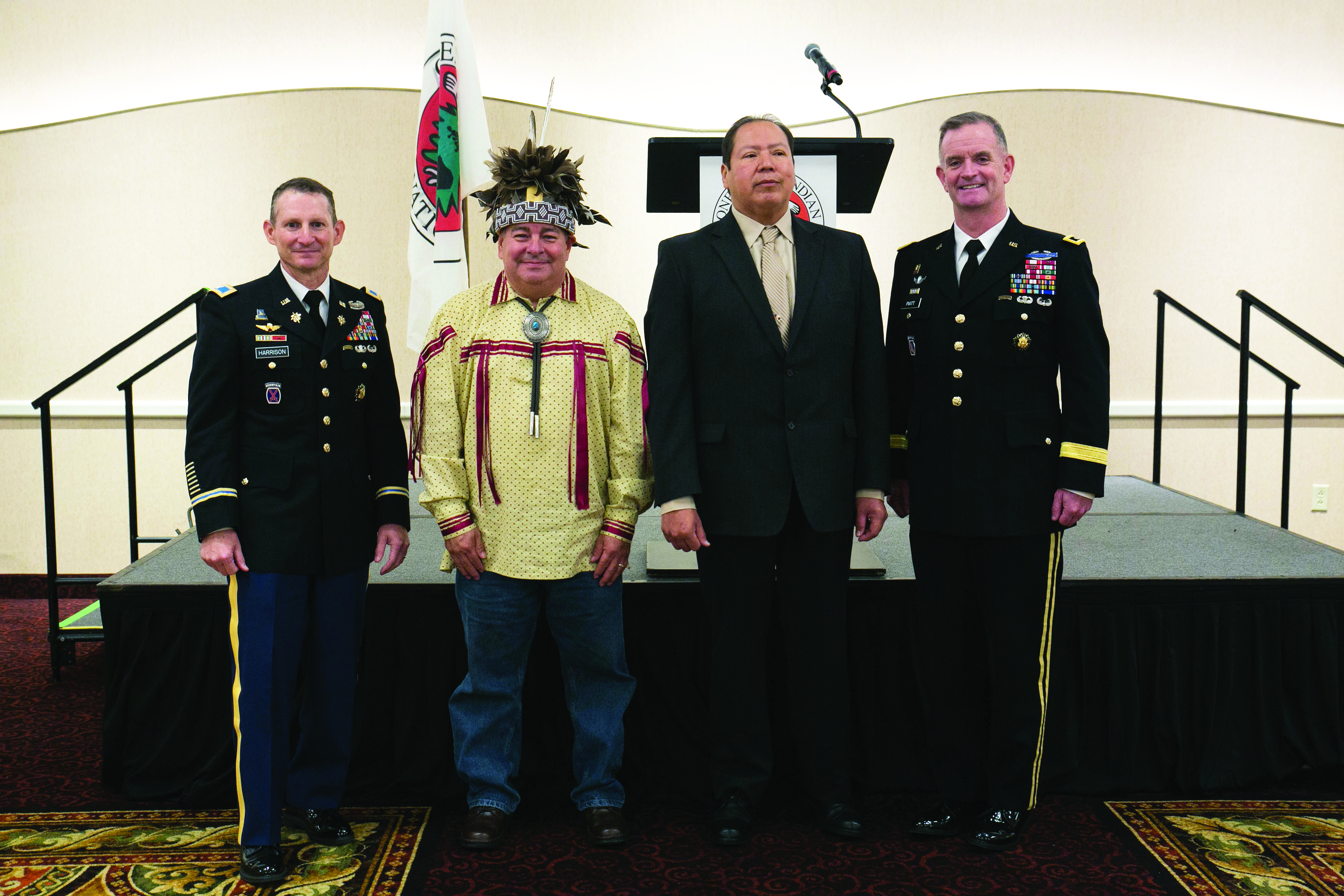 Employee Veterans Honored at Breakfast
Continuing this long-standing commitment to the United States Armed Forces, the Oneida Indian Nation honored Veterans from across CNY …
ONEIDA NATION ENTERPRISES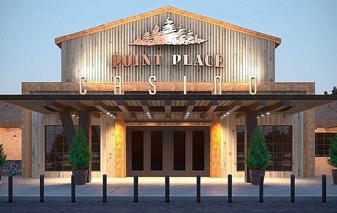 Point Place Casino
Point Place Casino employs more than 200 people in a wide range of full-time and part-time positions. The casino, which opened March 1, 2018,  features nearly 500 slot machines, 20 table games, two counter-service restaurants, the second location of Opals Confectionary, the popular chocolatier and bakery from Turning Stone, and two bars.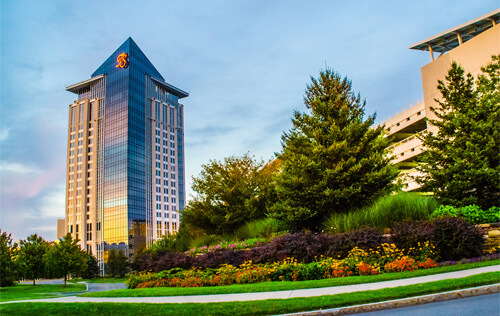 Turning Stone Resort Casino
Turning Stone Resort Casino offers world-class golf, gaming, entertainment, and accommodations.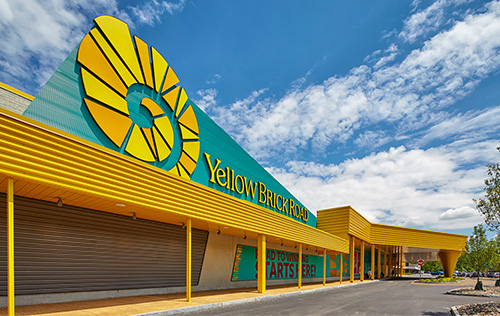 Yellow Brick Road Casino
Owned by the Oneida Indian Nation, Yellow Brick Road Casino is a $20 million, smoke-free, 60,000-square-foot gaming venue located in Upstate New York in the Village of Chittenango. Opened in 2015 the casino celebrates the community's connection with the iconic story, "The Wonderful Wizard of Oz."
Oneida Nation Enterprises
The Oneida Indian Nation operates the following enterprises in order to support programs for its people.
Maple Leaf Market
Maple Leaf Market offers fresh, made-to order food and convenient grab-and-go options featuring items from regional companies. Maple Leaf Market offers additional conveniences such as full-service gasoline at self-service prices, a comprehensive loyalty program, groceries and essentials.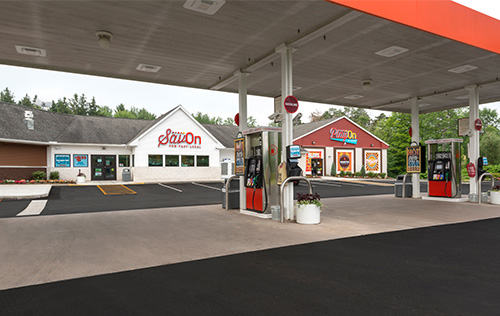 SāvOn
SāvOn Gas and Convenience Stores are maintained by the Oneida Nation. Gas, diesel, food and essentials are available at these stores. Three locations have cash slot machines.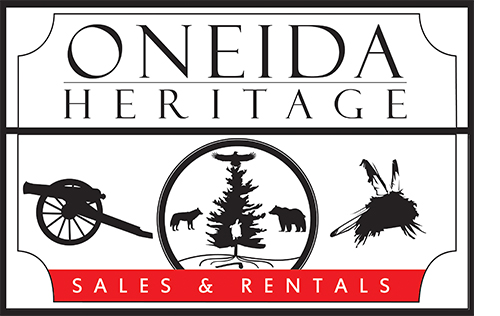 Oneida Heritage
A shop that sells, rents and showcases props and paraphernalia from the American wars, as well as sells one-of-a-kind Oneida hand-crafted jewelry, baskets and other artwork.
Warrior Archery Shukwatli:yó:se' 
Located at Oneida Heritage on Rte. 5 in Sherrill, Warrior Archery, the area's only indoor archery range, is open 11 a.m. to 7 p.m., Tuesday through Thursday and 11 a.m. to 5 p.m. on Friday.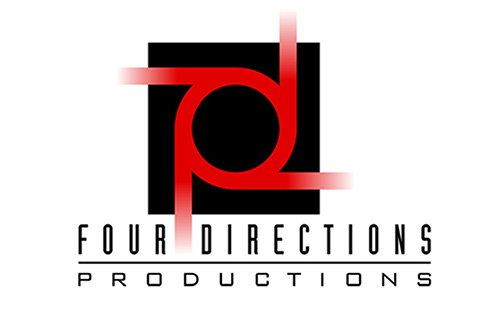 Four Directions Productions
A high end cinematography, 3D animation, and multimedia production house. Produced the award-winning Raccoon and Crawfish short.
Tin Woodman's Flask
Tin Woodman's Flask is one of the largest liquor stores in Central New York, with everyday low prices and a huge selection of products and exciting craft brands not typically offered by smaller retailers.
Oneida Technical Solutions, LLC
Oneida Technical Solutions provides a wide-range of general support and administrative services, primarily to federal government agencies, further diversifying the Oneida Indian Nation's business and operational…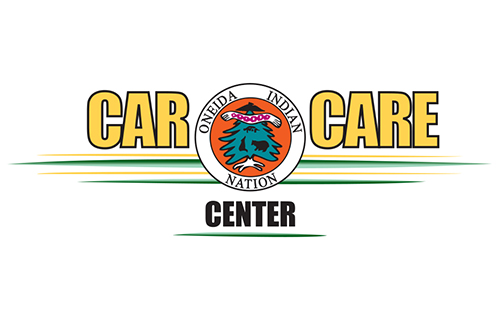 Car Care
Located on Patrick Road next to Turning Stone Resort and Casino, Car Care offers routine automotive maintenance services, car washes, and detailing.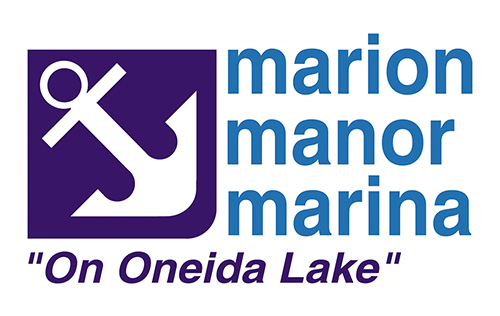 Marion Manor Marina
Located on the Southeast shore of Oneida Lake near the intersection of Routes 13 and 31, Marion Manor is a full-service marina. Find supplies, storage, gas, and more at Marion Manor.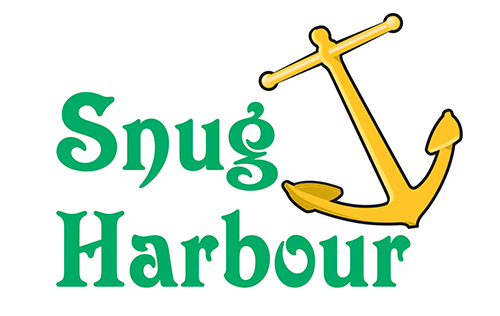 Snug Harbour Marina
Located on Route 13 south of Sylvan Beach, Snug Harbour offers dockage, storage, repair, maintenance, and pump-out services.
Mariner's Landing Marina
Mariner's Landing Marina is located on the southeast shore of Oneida Lake. It is a full-service marina, offering non ethanol fuel, a bait and tackle store, boat and motor repair services and rentals, winter boat storage and weekly fishing reports for Oneida Lake.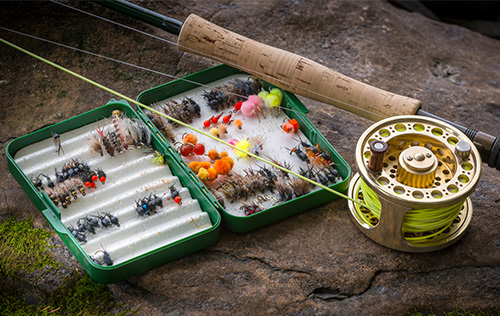 Salmon Acres
Salmon Acres Lodge is located on New York's Salmon River, home of trophy salmon, steelhead, Atlantic salmon, and brown trout. Escape to this fishing retreat.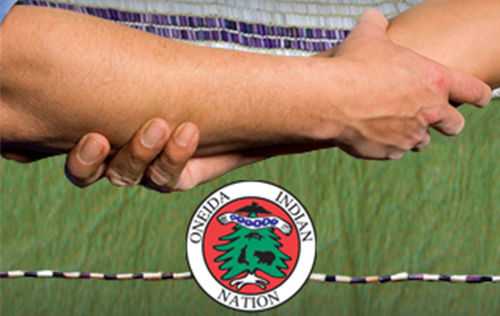 Oneida Nation Business Council
The Oneida Nation Business Council is about strengthening that engine and creating greater economic opportunities so that we continue to build a vibrant Central New York.