SUCCESSFUL ONEIDA NATION ENTERPRISES HELP SHAPE CENTRAL NEW YORK
The success of Oneida Nation Enterprises enables the Oneidas to consistently reinvest in their surrounding communities, steering the efforts to revitalize Central New York.
This dedication to community goes far beyond the Oneida Nation's annual payments under the settlement agreement to New York State and surrounding communities – roughly 50 million. The Oneidas have a devotion to this region as their sacred and eternal homelands and will forge forward to make Central New York one of the world's top tourist destinations, securing a strong economy for generations to come.
As the leading contributor to county tourism, Turning Stone Resort Casino
reinvests in the local landscape on every level, from education and healthcare
to technology and arts and culture.
The Oneida Nation Enterprises have and will continue to add even more opportunities, jobs and entertainment to Central New York.
Point Place Casino brings gaming, jobs to Madison County
On March 1, 2018 the Oneida Indian Nation proudly revealed its all-new, 65,000-square-foot, smoke-free gaming facility in Bridgeport – Point Place Casino – to a large crowd of excited guests.
Located at 450 Route 31 in Bridgeport, the new smoke-free facility features a modern gaming floor with nearly 500 popular slot machines and 20 table games, including electronic Roulette and Big Six.
The casino is consistent with the Oneida Indian Nation's legacy of facilitating projects that boost the local economy, having created more than 200 permanent jobs and 250 local construction jobs.
Convenience Stores Providing Fresh, Made-to-Order Food
The Oneida Nation is proud to introduce Maple Leaf Market, its newest convenience store brand in Central New York, with a focus on providing guests with fresh, made-to-order food.
Maple Leaf Market is the next generation of convenience stores that emphasizes healthier grab-and-go meal and snack choices made with fresh ingredients and freshly-brewed gourmet coffee. There are three locations: Route 5 and Sherrill Road in the City of Sherrill, Route 5 in Chittenango across from Yellow Brick Road Casino and Route 13 in Sylvan Beach.
The Oneida Nation plans to open the next Maple Leaf Market location on Rte. 31 in Bridgeport, neighboring the new Point Place Casino, in the Spring of 2019.
A Visual Representation of Central New York's Finest
Designed by Syracuse-based Zausmer Frisch Scruton & Aggarwal, the $8 million remodel of the 285 Tower hotel rooms at Turning Stone Resort Casino feature furnishings from CNY's Stickley Furniture and the landscape photography of Upstate New York artist Don Cochran.
Oneida Nation Makes $20 Million Investment, Adds Jobs, Partners with Local Companies
The Oneida Nation's recent $20 million dollar investment in modernized features and amenities at Turning Stone Resort Casino includes a new gaming floor with smoke-free and smoker-friendly facilities, improved air quality including a state-of-the-art air filtration system, an all-new Food Hall and redesigned and upgraded guest rooms in the AAA Four Diamond rated Tower hotel.
One of the most extensive upgrades in the resort's 23-year history – the project led to the hiring of 80 employees for the Food Hall, housing six new fast-casual restaurants and a variety of Central New York vendors being commissioned for the design and development.
Oz-Themed Casino Exceeds Expectations
The Yellow Brick Road Casino opened in June of 2015 – growth and renewal soon followed. Jobs were added, tourism boosted and partnerships emerged after the Oneida Nation took a chance on making over an under-used plaza in Madison County.
The Oneida Nation embraced the local heritage and added 430 slot machines, two restaurants and live entertainment to infuse life back into the plaza. The $25 million investment in Chittenango created three hundred construction jobs and 250 permanent positions. Then, just in time for the holidays another 30 jobs were created, including several management positions, with the addition of Las-Vegas style table games.
SāvOn Gets a Fresh, New Look
Continuing to update their enterprises and provide guests with cutting-edge offerings, the Oneida Nation launched a rebranding of their SāvOn chain of convenience stores to provide gaming and a new and improved ambiance. An invitation for guests to stay and play, the "PlayOn by SāvOn" concept introduced Las-Vegas-style slots and comfortable and engaging amenities.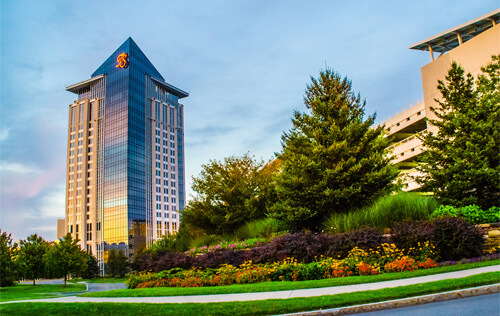 Turning Stone Resort Casino
A renowned, award-winning destination resort in Upstate New York, the Oneida Indian Nation's Turning Stone Resort Casino features world-class amenities including four hotels, two luxurious spas, five golf courses, more than 20 dining options, a 125,000 square foot Las Vegas-style gaming floor, a cabaret style Showroom, a 5,000 seat arena, and several nightlife venues.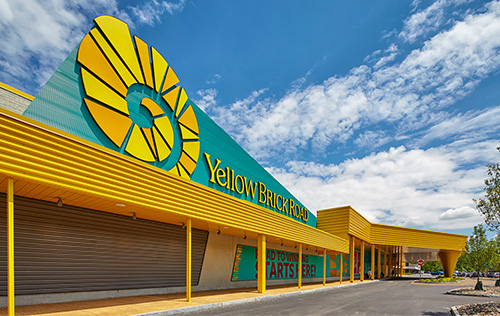 Yellow Brick Road Casino
Yellow Brick Road Casino is a $20 million, smoke-free, 60,000-square-foot gaming venue located in Upstate New York in the Village of Chittenango. The casino celebrates the community's connection with the iconic story, "The Wonderful Wizard of Oz."
Point Place Casino
Point Place Casino features nearly 500 slot machines, 20 table games, two counter-service restaurants, the second location of Opals Confectionary, the popular chocolatier and bakery from Turning Stone, and two bars.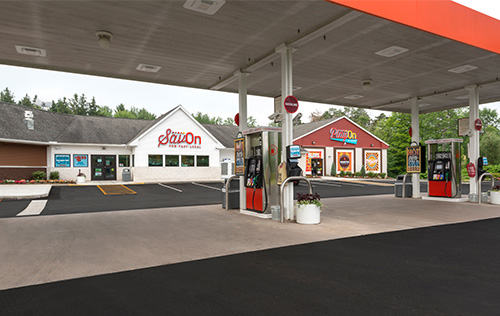 SāvOn Gas and Convenience Stores
The Oneida Indian Nation operates the SāvOn chain of gas stations and convenience stores in Oneida and Madison counties. Each location offers a range of convenience food and other essentials. Three locations have cash slot machines.
Maple Leaf Market
Maple Leaf Market offers fresh, made-to order food and convenient grab-and-go options featuring items from regional companies. Maple Leaf Market offers additional conveniences such as full-service gasoline at self-service prices, a comprehensive loyalty program, groceries and essentials.
Oneida Nation Enterprises
The Oneida Indian Nation operates the following enterprises in order to support programs for its people.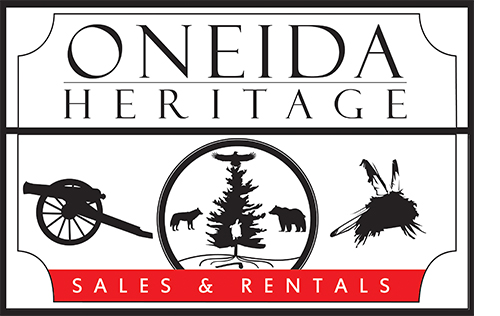 Oneida Heritage Sales & Rentals
A shop that sells, rents and showcases props and paraphernalia from the American wars, as well as sells one-of-a-kind Oneida hand-crafted jewelry, baskets and other artwork.
Warrior Archery Shukwatli:yo:se'
Located at Oneida Heritage on Rte. 5 in Sherrill, Warrior Archery, the area's only indoor archery range, is open 11 a.m. to 7 p.m., Tuesday through Thursday and 11 a.m. to 5 p.m. on Friday.
Oneida Technical Solutions, LLC
Oneida Technical Solutions provides a wide-range of general support and administrative services, primarily to federal government agencies, further diversifying the Oneida Indian Nation's business and operational…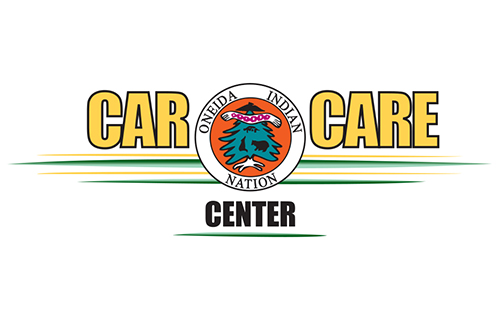 Car Care
Located on Patrick Road next to Turning Stone Resort and Casino, Car Care offers routine automotive maintenance services, car washes, and detailing.
Marion Manor Marina
Located on the Southeast shore of Oneida Lake near the intersection of Routes 13 and 31, Marion Manor offers 73 boat slips, winter storage, launch services, and a lake front cabin rental. Full service boat and motor repair facilities available at our centrally located Snug Harbour Marina.
Snug Harbour Marina
Located on Route 13 within walking distance of the village of Sylvan Beach, Snug Harbour is a full service marina that offers 172 slips, winterization and winter storage, restrooms, showers, laundry services, pump out and boat launch services. It also has a full service boat and motor repair shop to get you back on the lake.
Mariner's Landing Marina
Mariner's Landing Marina is located on the southeast shore of Oneida Lake within walking distance of the village of Sylvan Beach. It offers 112 slips including transient slip rentals, seasonal and year round RV sites and mobile lot rentals. Mariner's Landing offers non-ethanol, premium and diesel fuel, along with pump out services, restrooms, showers and laundry facilities. Full service boat and motor repair facilities available at our centrally located Snug Harbour Marina.
Salmon Acres Lodge
Salmon Acres Lodge is located on New York's Salmon River, home of trophy salmon, steelhead, Atlantic salmon, and brown trout. Escape to this fishing retreat.
The Preserve
One of the largest, privately owned hunting preserves on the East Coast, The Preserve is situated on 3,000 acres of the best natural hunting habitat in New York State.
Oneida Indian Nation Office of Economic Development.
Oneida Nation Enterprises spends more than $68 million to support more than 1,000 vendors in the three counties surrounding the Nation's homelands. The Oneida Nation Enterprises directly employs more than 4,600 jobs, and supports thousands more through its vendors.