Powerlifting was never on Ray Fougnier's (Wolf Clan) to-do list, but he soon realized his exceptional talent when he started competing on the national stage. Ray is now a 4-time champion at the Amateur Athletic Union North American Powerlifting Championships in Laughlin, Nevada. He recently competed this past April in the 2019 North American Championships to capture first place awards in the squat, bench and deadlifts.
Ray trains six days a week for about two hours a day. The intense workout schedule sounds daunting, but he says staying consistent with the schedule helps.
"You have to be methodical about what you do," Ray said. "Since I retired, I have the time to devote to training and I know I can do it."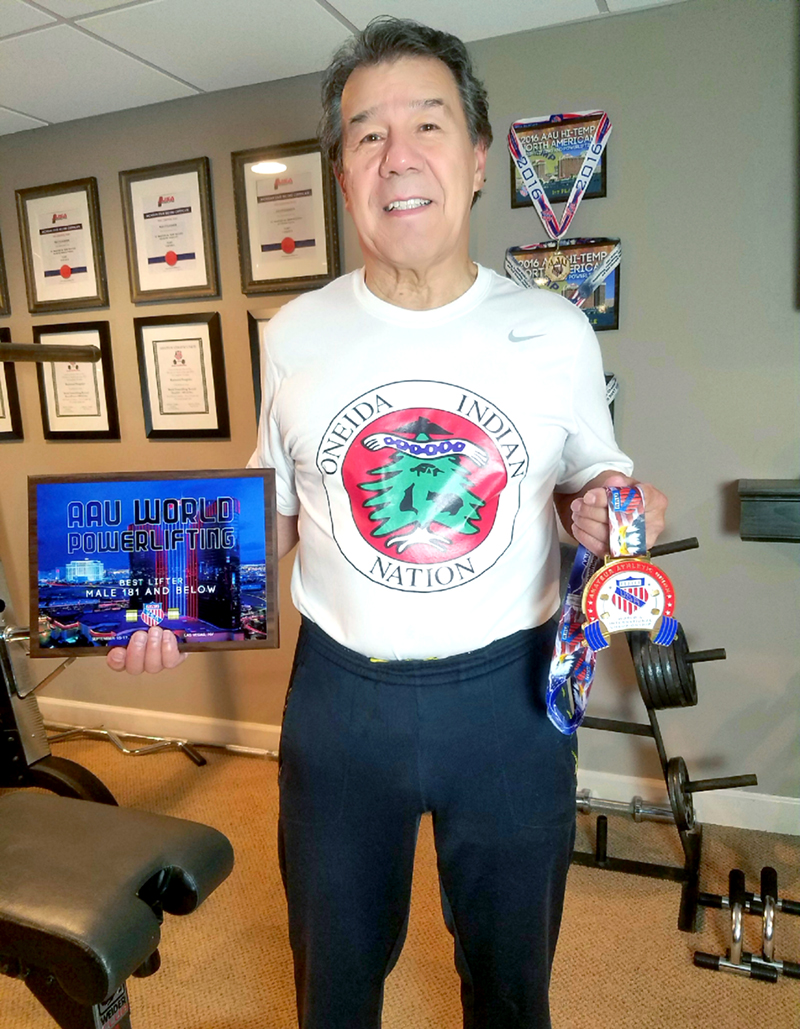 The focus on health is nothing new for Ray. He made a commitment to a healthy lifestyle when he saw his parents unable to meet their goals in retirement due to their health. Always a casual lifter throughout his life, Ray advises other Elders to stay active and develop a regular routine with diet and exercise.
Getting the heart rate up is the key in whatever exercise you choose. Weightlifting improves core strength and helps in the prevention of osteoporosis and diabetes, but starting with walking or running is another way to improve your cardio health.
At the North American Championships, Ray competes in the raw masters division with others age 75-79. The raw component means he doesn't use any equipment that would make the lift easier. He turned 76 on the first day of the championships on April 5.
From the time when he started powerlifting at age 70 to now, Ray continues to impress setting new benchmarks for those in his age group. He set ten world records for his age and weight in all three lifts at this year's North American Championships and was named the 2018 AAU Powerlifting Senior Male Athlete of the Year. Ray also took home first place in the World Championships for the past three years in 2016, 2017 and 2018. As a first place winner this year, Ray is guaranteed a spot in the 2019 World Championships in September.
"I had no idea I'd be involved in powerlifting," Ray said. "I feel real good about where I'm at."