NEIGHBORHOODS PROJECT
 In 2021, the Oneida Indian Nation launched the Oneida Neighborhoods Project to continue the revitalization of its homelands with new housing opportunities, infrastructure enhancements, and other resources for Nation Members.
The project will include additional affordable housing for Nation Members with an all-new community center to serve as the heart of the Nation's cultural and social programming.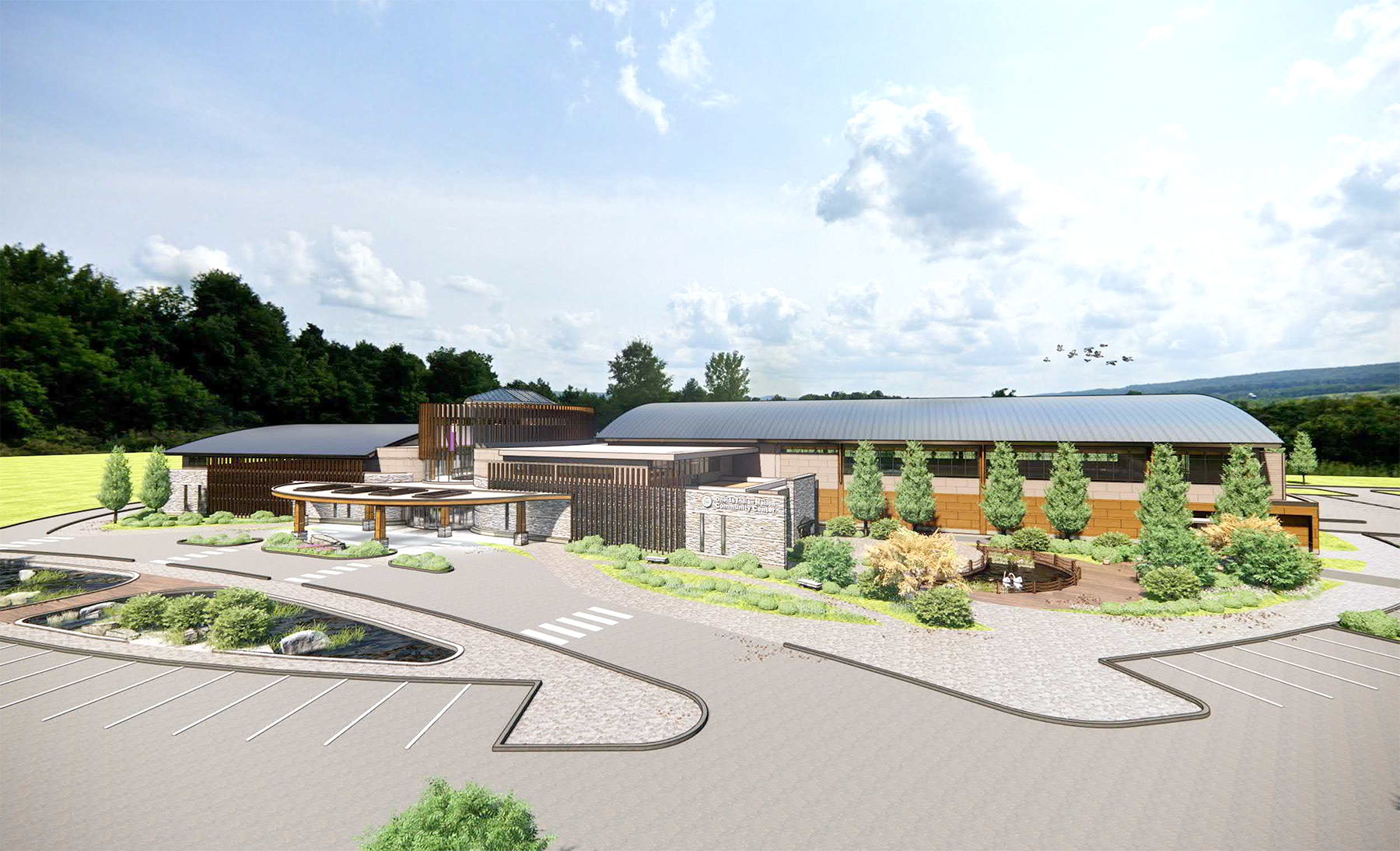 COMMUNITY CENTER
Easy access with modern design and infrastructure.
Oneida culture and tradition reflected in the design with a warm, inviting atrium.
A central hub for Nation activities.
The Oneida Indian Nation's most significant step in a generation toward creating new living opportunities for Nation Members, the new neighborhood will expand with even more roads and more infrastructure to accommodate a growing community – including a state-of-the-art Community Center. The completion of the neighborhood will bring together the best in design, livability and infrastructure.
CONNECTOR ROAD
Part of the first phase of the Neighborhoods Project.
A long, winding road that finally connects the Village of the White Pines to Territory Road.
All infrastructure improvements made for the next generation.
NEW HOUSING OPTIONS
New roads, street lights and sidewalks with proper drainage.
Water, sewer, electric and other public services.
New community areas and recreational facilities.
As part of the first phase of development, all-new affordable housing units will be made available, with specific dwellings for Elders.