A recent Story Walk project created in a cooperative partnership between the Oneida Indian Nation and Colgate University's Longyear Museum of Anthropology and the Picker Art Gallery is now on display at the Shako:wi Cultural Center. The large outdoor presentation panels, known as a Story Walk, feature one of the Nation's language-learning children's books, The Legend of How the Bear Lost His Tail. The Story Walk will be on display through June.
Designed for elementary students, the Story Walk is intended to promote reading and physical activity in young children. Each page from the book has been made into a temporary sign that serves as a 'stop and read' station to encourage children to keep reading by walking to the next station. Readers will be able to read the story and learn to pronounce several Onyota'a:ká (Oneida) words by completing the Story Walk.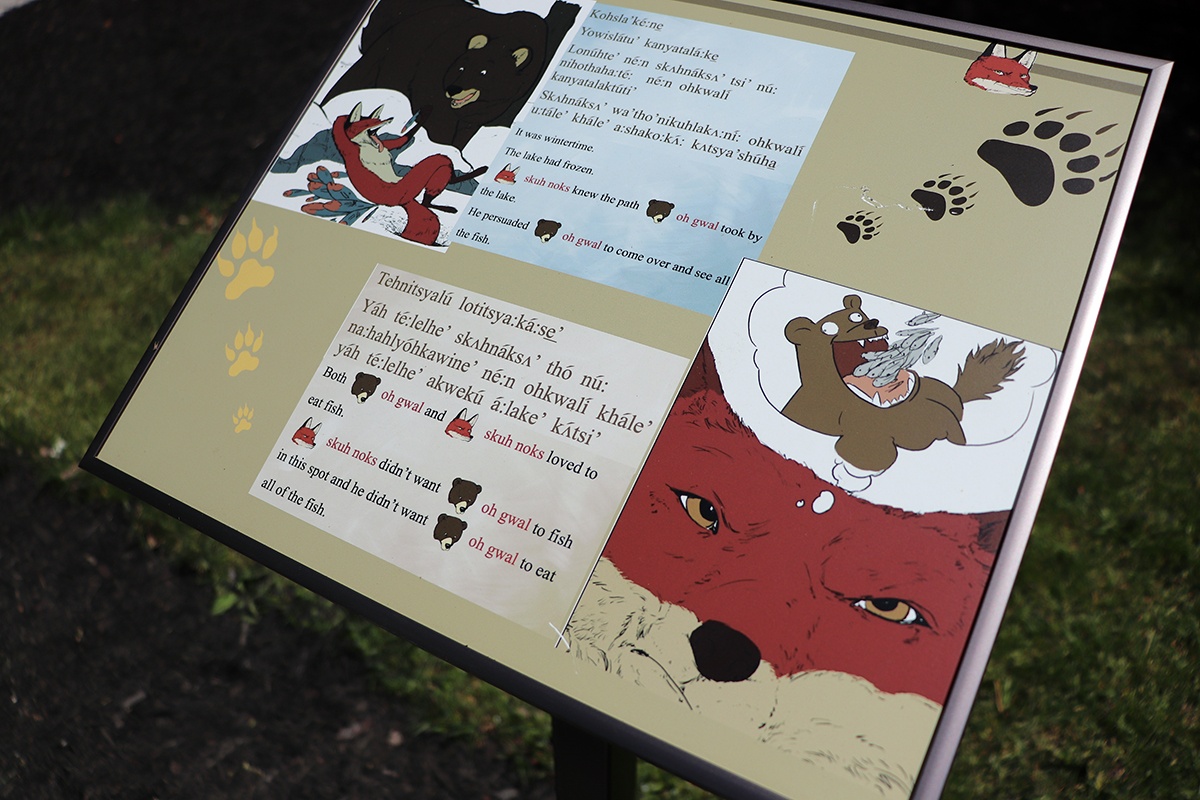 The Legend of How the Bear Lost His Tail is part of a series of books for Oneida language learning and preservation produced in collaboration with Madison-Oneida BOCES. Through this partnership, the Oneida Indian Nation has been able to make learning materials about Oneida culture and heritage available for the greater community. The books are available at several local libraries and are also for sale at the Oneida Indian Nation Heritage store located at Turning Stone Resort Casino and at the Shako:wi Cultural Center Gift Shop.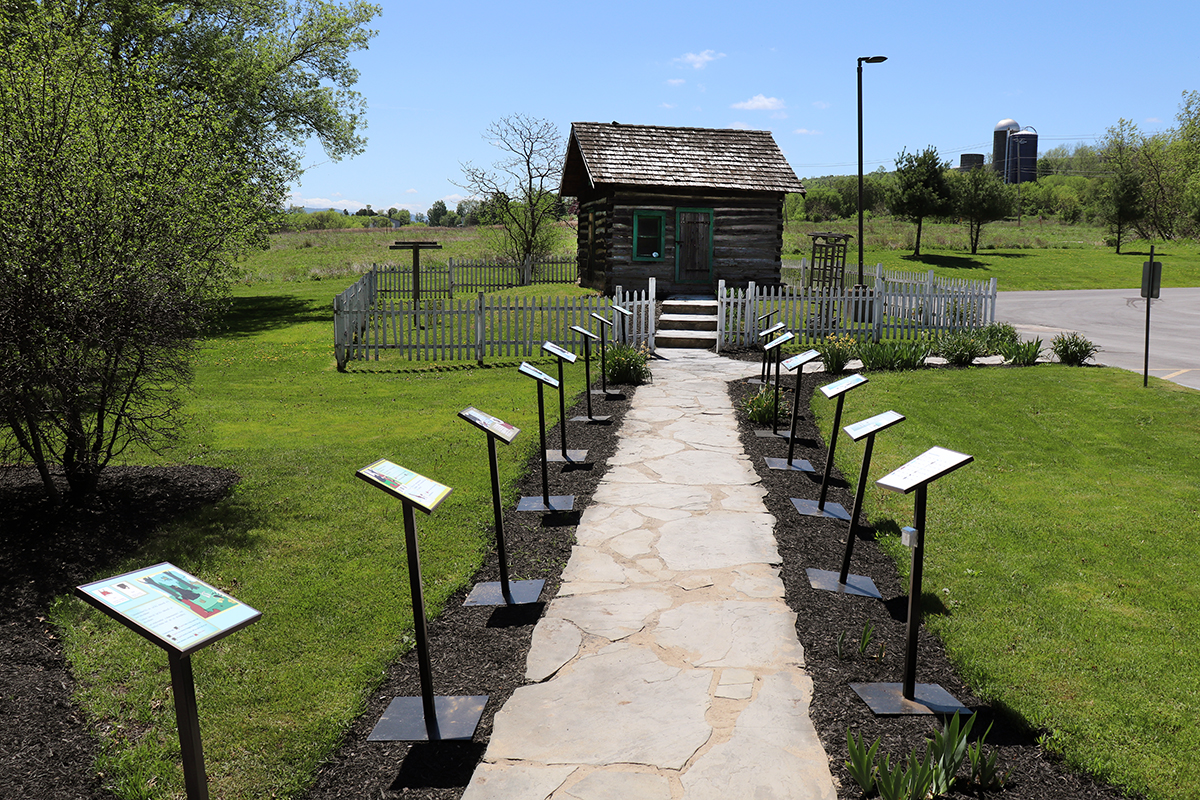 This Story Walk project is made possible in part by the Institute of Museum and Library Science (IMLS) as part of the Museum Association of New York (MANY) Building Capacity Project.
The Oneida Indian Nation's Shako:wi Cultural Center is located at 5 Territory Road, Oneida, NY. The Center is open Mondays, Wednesdays and Fridays from 9 a.m. to 5 p.m. and Saturdays from 9 a.m. to 3 p.m. For more information, call (315) 829-8801.