Nation celebrates the commitment of employees as they earn three Forbes four-star awards
Unrivaled luxury and service are what guests of The Lodge at Turning Stone have come to expect. That was the goal from the start, said Oneida Indian Nation Representative and Nation Enterprises CEO Ray Halbritter. "We knew when we built this property, The Lodge and the world-class amenities offered here including Wildflowers and Skʌ:nʌ́:, would change the landscape of hospitality in our region, bringing a new level of quality and guest service to the area," Halbritter said to Nation employees as he thanked them for making this notion a reality.
Both the vision of the Nation and the hard work and dedication of the workforce were endorsed by Forbes Travel Guide when they awarded The Lodge, Wildflowers restaurant and Skʌ:nʌ́: spa with its Four-Star rating. A recognition ceremony was recently held at The Lodge to celebrate employees for their continued hard work and dedication in earning the three awards. Seventy percent of the Forbes evaluation is based on guest experience. "We're a team here and we work together diligently to attain this Forbes rating," said Wildflowers server Jeffery MacBain, who came out to celebrate among the many employees, including cooks and chefs from the restaurant, technicians and staff from the spa and housekeepers, porters and other personnel from the hotel.  They celebrated with sweet treats, including a 'Four-Star' cake created by the pastry team at the Resort.
Turning Stone, now stands as the only property in New York to earn a Four-Star rating in each Forbes award category – hotel, restaurant and spa. The Lodge, Turning Stone's Adirondack-style all-suite hotel, was named a Four-Star hotel for the second consecutive year, while Wildflowers and Skʌ:nʌ́:, both in The Lodge, are new to the list.
Each year, Forbes Travel Guide recognizes the world's finest hotels, restaurants and spas in more than 40 countries around the world with its global star ratings. Less than 1,500 properties in the world achieve a Forbes rating, which have become the most authoritative reference for guests seeking exceptional accommodations and guest experience.
The Lodge is among only 478 Four-Star hotels in the world, Wildflowers is one of 178 Four-Star restaurants and Skʌ:nʌ́: is among only 207 spas in the world to have earned Four-Star status. Halbritter further thanked employees in attendance, "You have all played a significant role in raising the bar on hospitality and guest service in our entire region."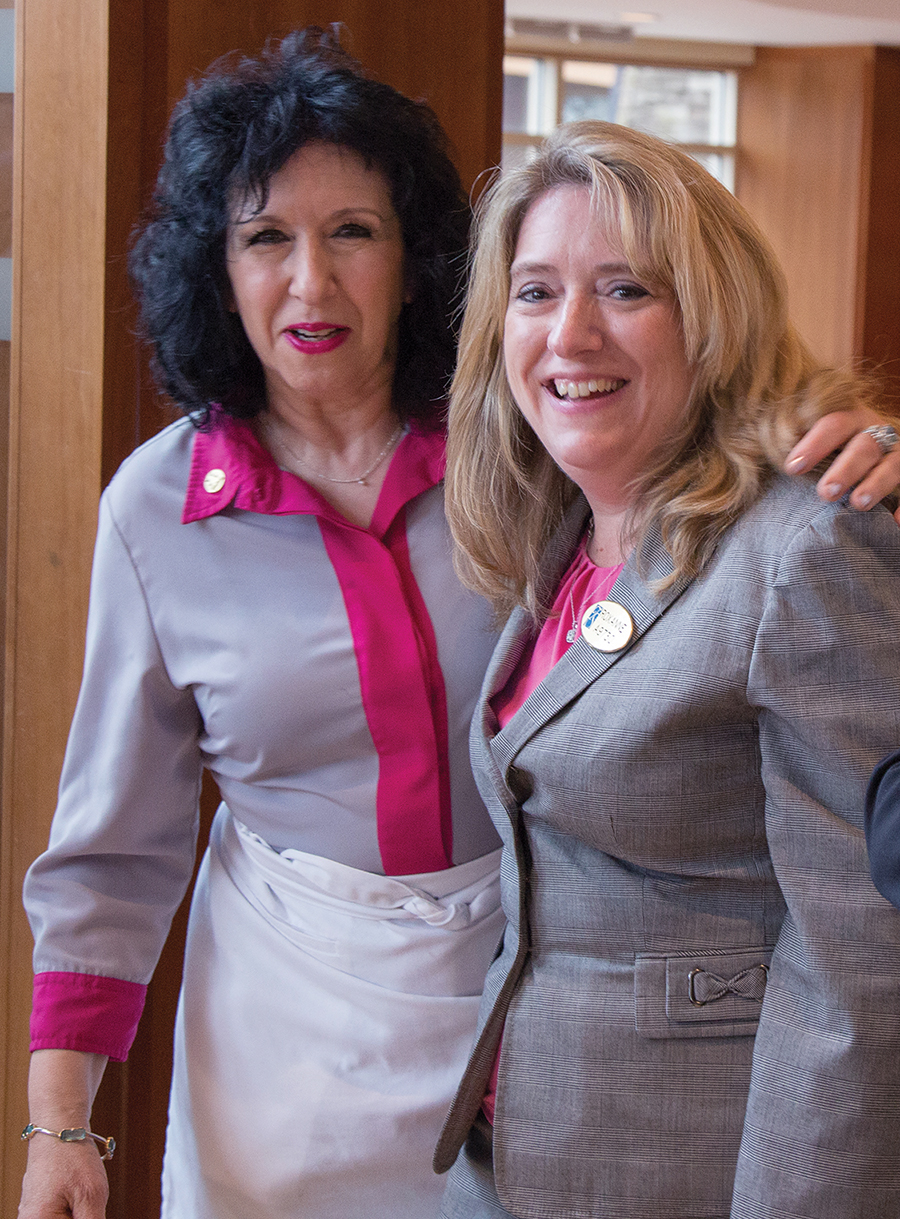 The teamwork and employee dedication at Oneida Nation Enterprises is a big part of the winning formula that most recently led to the three Forbes Four-Star awards. "The Forbes four-Star accomplishment  means so much not only to the lodge team, but also to the property on the whole," said Director Of Hotel Operations Roxanne Lucenti. "It truly puts us in the elite grouping of properties and we are very pleased that within Upstate New York, we are one of the few that can tout this accomplishment."