Last Friday on August 6th, 2021 – the 244th anniversary of the Battle of Oriskany – Oneida Members, their friends and families, as well as many from the local community, gathered to commemorate the friendship forged between the Oneidas and American colonists, and the sacrifices both sides endured for generations.
The battle is known as one of the bloodiest of the Revolutionary War and proved to be a pivotal moment that led to the Americans' eventual victory. The unification of the colonists and the Oneidas at Oriskany protected nearby Fort Stanwix from a forthcoming British siege. If the British and their loyalists were successful, they could've divided the colonies in half.
Nearly two and half centuries later, the Oneidas' legacy as America's First Allies is finally being recognized. Bear Clan Council Member Brian Patterson noted the historic investments the Nation is making – including a dedicated exhibit at the Museum of the American Revolution in Philadelphia and a commissioned statue celebrating the Oneida Carrying place in Rome – to ensure future generations know the whole story of the United States' founding.
Brian's daughter, Stevie Rae Patterson (Bear Clan), has been attending the ceremony ever since she was a little girl. Now she's bringing her own daughter.
"It's kind of surreal, but really cool to pass the torch of knowledge on so she can learn about her ancestry," she said. "It's a very tangible history and we're able to experience it each year since we're not far away. It's our local history and a lot of people don't know about it so it's great to be able to carry on that tradition."
It was also the first time for some Nation Members, including Madison Dickerman (Turtle Clan).
"It was really interesting," she said after the ceremony. "Seeing it firsthand and hearing everybody speak was powerful."
Speakers at the 244th ceremony included Assemblywoman Marianne Buttenschon, New York State Historic Site Regional Supervisor for the Central Region Michael G. Roets, and Marine Corps veteran Justin Muir from Clear Path for Veterans. Brian delivered closing remarks.
The solemn ceremony is held annually at the Oriskany Battlefield State Historic Site near the original Oneida village of Oriska.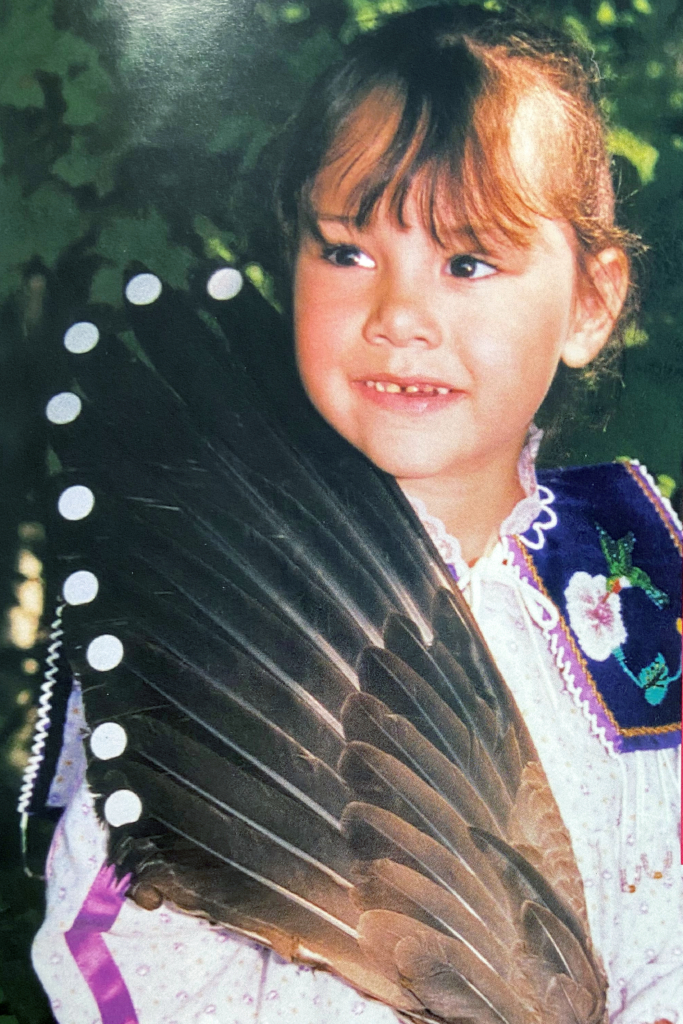 Stevie Rae ca. early 1990's at the Oriskany Ceremony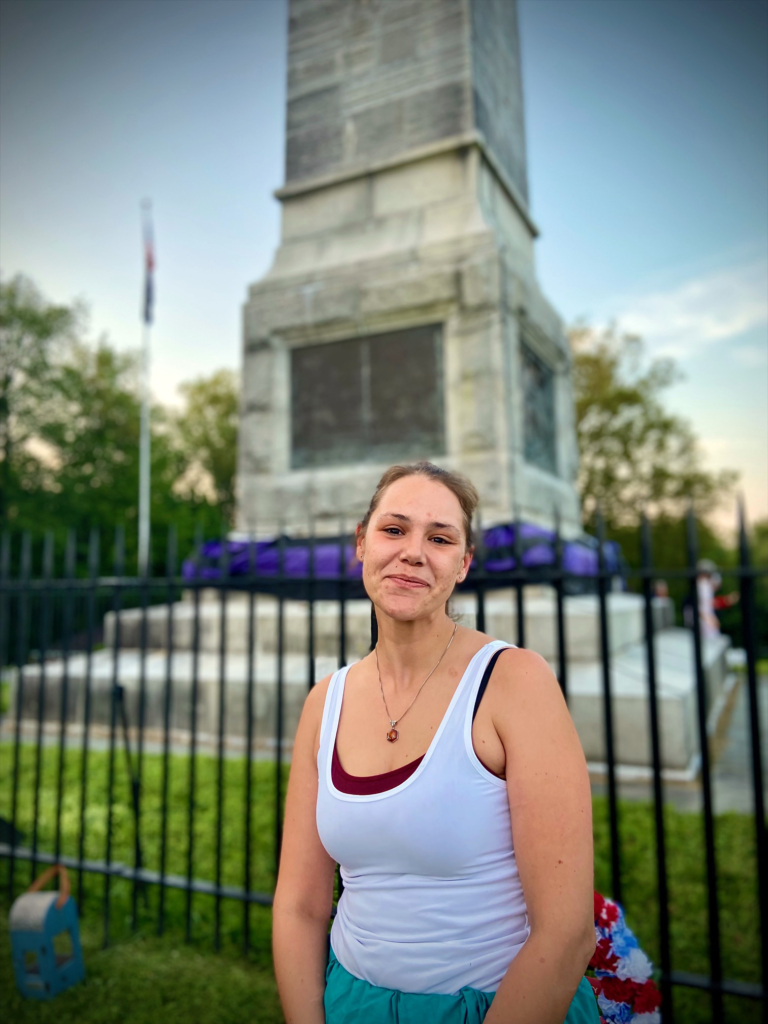 Stevie Rae from Aug. 6, 2021