In the Haudenosaunee culture the strawberry is considered a gift from the Creator and the first berry of the season holds a special place for the Oneida. The earliest of the sweet red berries are celebrated with a special ceremony in mid-June and the fruit holds the distinction of being the Oneida name for June. (Learn how to say June, colors, phrases and so much more with the free Oneida Basic app available on iTunes. This application requires iOS 6.0 or later; is compatible with iPhone, iPad, and iPod touch; and is optimized for iPhone 5.)
Oneidas used strawberries in many ways and would use the berries to flavor just about all foods and drinks come early summer. Some were eaten immediately; some were mashed and mixed with maize to make strawberry bread and some were mashed and dried in strips (sometimes called "strawberry leather") to be used later in cooking or to eat alone.
The juice, or "strawberry water," was known to promote health and well-being and was a feature of various ceremonies. Medicinal teas also were made from the leaves and roots of the plant, helping to heal such ailments as diarrhea and inflamed, achy joints.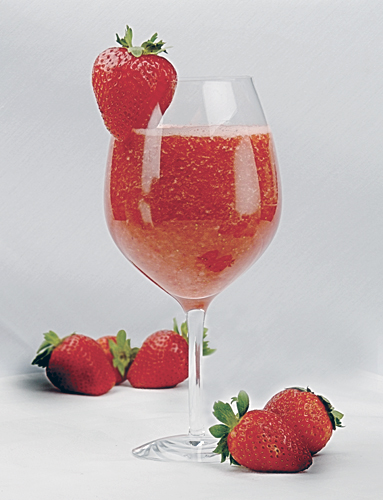 Strawberry Drink Recipe:
Ingredients:
 1 quart of fresh strawberries
1 cup of sugar or to taste (or maple syrup, the traditional sweetener)
½ gallon of water
Wash and hull strawberries and place in blender or food processor with sugar and mix together. Pour into pitcher and thoroughly stir in water to blend.
Refrigerate to cool.