At some point in our lives, the universe puts everything in its proper order and all that's left to do is the work. Shyanne Ninham (Turtle Clan), now 27 years old, has put in the work and is ready to take the next step in her educational and professional development. She remains firmly focused on her future and excited to see what her journey will bring next. Big things are on the horizon.
Shyanne has taken full advantage of the Oneida Indian Nation's commitment to supporting the educational pursuits of its Members. She began at Manlius Pebble Hill School in third grade, but always had her sights set on much more.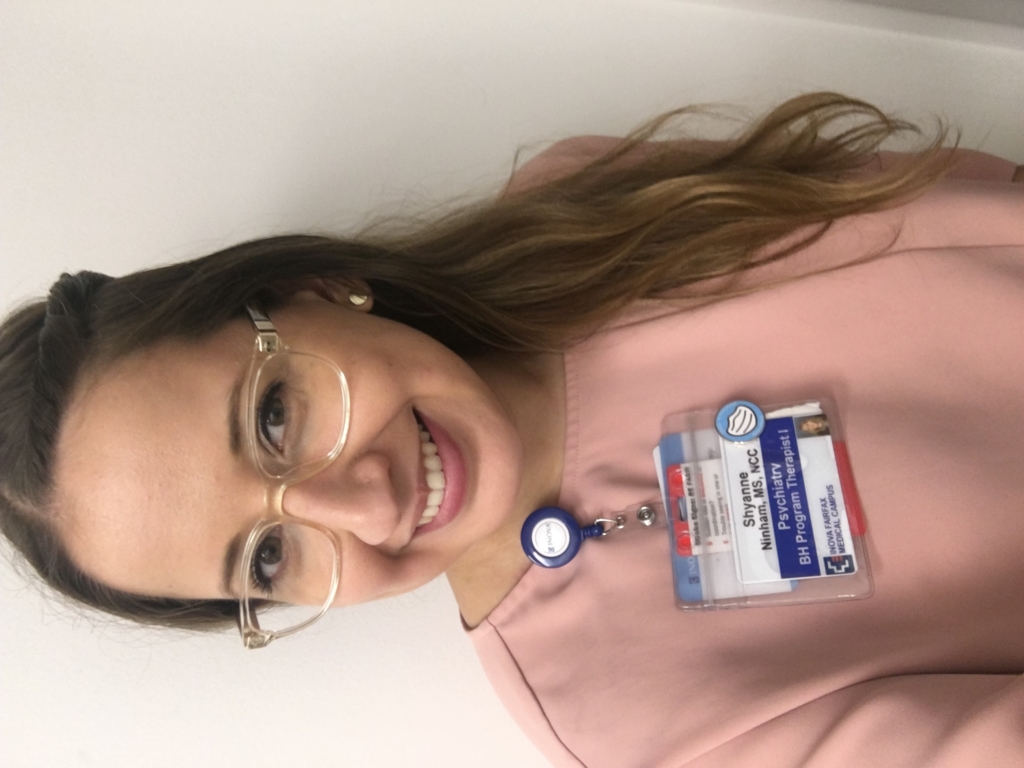 "Ever since I was young, even before MPH, I was always interested in education and pursuing higher education," she said. "It always aligned with what I wanted to do. It's very liberating, both personally and intellectually."
The independent school's unique, college-like atmosphere encourages students to be creative and inquisitive, both in and out of the classroom. It also prides itself on its diversity. Whether it be ethnic, religious or academic diversity – there is a place for all types of students at MPH. Shyanne credits the school as one of the most meaningful experiences she has had.
"It can be difficult because of the socio-economic divide," Shyanne said. "But it gave me really strong personal values and academic skills, and I am very grateful I went there. I think it would've been very hard to succeed academically had I not gone there."
After graduating from Manlius Pebble Hill in 2011, she headed to Dartmouth College, a prestigious member of the Ivy League in New Hampshire, where she majored in psychology. Like Hamilton College that sits on Oneida homelands, Dartmouth was also originally founded to educate American Indians and soon became an elite institution. The school served to hone her academic writing skills as well as help discover what areas of psychology she wanted to pursue. Shyanne graduated in 2015 and felt confident in the field she chose.
That experience led to a brief return home for a two-year Master's program at Syracuse University in clinical mental health counseling.
"Part of the reason I did the master's program was because I wanted to do clinical work with the Nation or at Onondaga," Shyanne said. "I just really wanted to work with Native people because that's my end goal. It was nice to be home and get involved in indigenous students association at SU, too."
Following the completion of her master's degree in 2017, Shyanne took two years off from her educational work in order to take a job at a suicide lifeline where she gained valuable experience in crisis mental health, triaging calls and planning. She then moved to northern Virginia to work more in the area of addiction primarily.
While working at an addiction residential center, she was able to transition to in-patient psychiatry and now works at a local hospital as a behavioral health specialist. The role involves working as part of a therapy team with individuals deemed to be a threat to themselves or others, or otherwise unable to care for themselves. Shyanne incorporates group therapy and individual therapy depending on the patient.
This April marks two years that Shyanne has been in Virginia. And while the Covid-19 pandemic disrupted many of us over the last year, Shyanne continued her work in-person at the hospital.
"We have to be here," she said with pride. "I specifically chose counseling psychology because it's more humanistic. So you don't look at the deficits of the person, you focus more on their strengths. You go along with them in the process and it's far more collaborative than other fields of psychology."
Now, Shyanne is prepared to take the next step of her educational journey. She recently received her acceptance letter to Fordham University's counseling psychology doctoral program; a six year, research-intensive course of study that will prepare her for her next career.
The program begins in August of this year, and she remains hopeful all of the classes will be held in-person at Fordham's Lincoln Center campus in Manhattan.
"What I really want to do is get training in how to conduct and disseminate research," Shyanne said. "There's a big disconnect between the western approach to treatment and any other method. If we can tie in what we already know about that approach, and then incorporate the use of Native practices, we can help millions more, beyond even our own community."
She hopes to do more evidence-based research within Native communities using both her clinical and counseling skills. Many races, but especially Native communities, have had to deal with inequity in so many areas – from healthcare and housing to sovereignty and land reacquisition.
In addition to the current coronavirus pandemic, the pandemic of racism has been bubbling below the surface for decades, even after some significant legislative wins and the election of the first African American as President of the United States. No races are immune from hate.
That is why Shyanne wants to work in the Native community. Any research that can shed light on these inequities will lead to change down the road.
"I want to get a job where I'm helping people and making a meaningful difference," she said confidently. "That is such a core part of who I am and what I do now."
Shyanne realizes that she's been fortunate to take advantage of so many great opportunities to enact change, especially in a field she's become so passionate about. It's been a long road, but one she's navigated with clear eyes and vision on her end goal.
"It's been quite a journey! I can't wait to get to work."
Nation Members that are looking for resources or information on college admissions, available outside scholarship opportunities, or career development can contact the Oneida Indian Nation's Scholarship Program Coordinator, Lindsey Langdon, at (315) 829-8150 or at llangdon@oneida-nation.org.