On Wednesday, October 27, Oneida Indian Nation Representative and Oneida Nation Enterprises CEO Ray Halbritter was honored by the Oneida County History Center with its 2021 Richard W. Couper Living Legends Award. Halbritter was recognized alongside four other recipients at the organization's annual Historical Hall of Fame Event.
The Living Legends Award recognizes individuals who have made outstanding contributions to improving culture and quality of life within the region. Halbritter was honored for his service and achievements on behalf of the Oneida Indian Nation and all neighboring communities within the Nation's sacred homelands. He joins two notable Oneida ancestors previously inducted to the Historical Hall of Fame for their roles in helping the Oneidas become America's First Allies: Chief Shenendoah and Polly Cooper. Joining their legacy of recognition for partnerships between nations and communities makes this honor especially meaningful.
Halbritter's remarks from the event are shared below.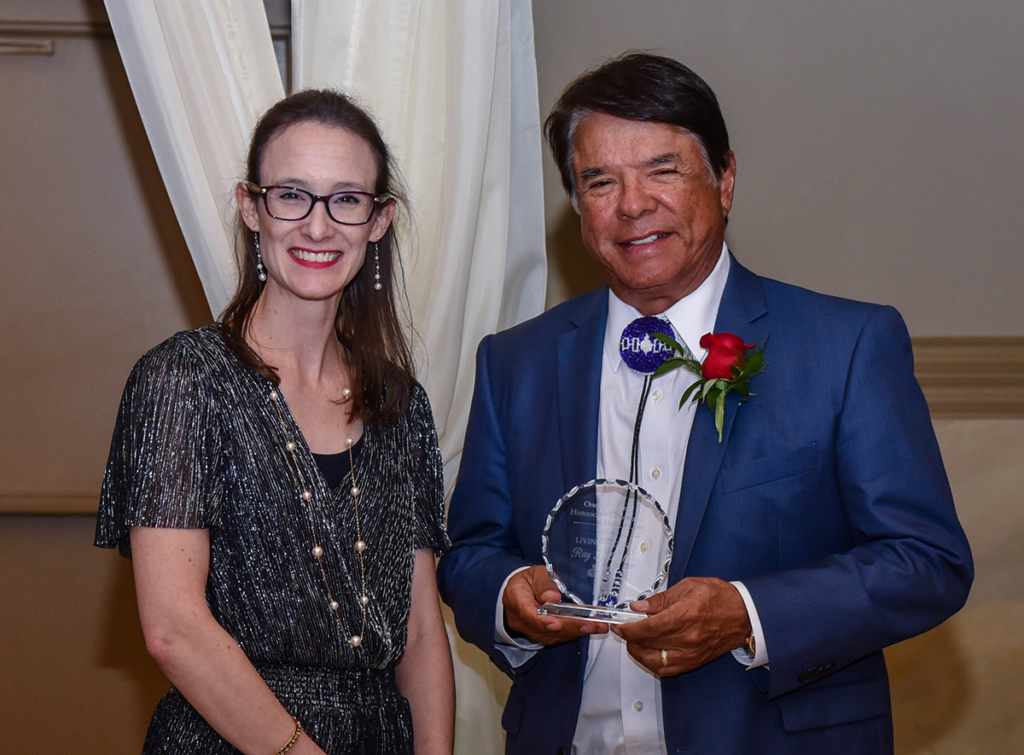 Above: Rebecca McClain, Oneida County History Center Executive Director, and Ray Halbritter, Oneida Indian Nation Representative and Oneida Nation Enterprises CEO.
Below: Members of the Oneida County History Center Hall of Fame and Living Legends Classes of 2021.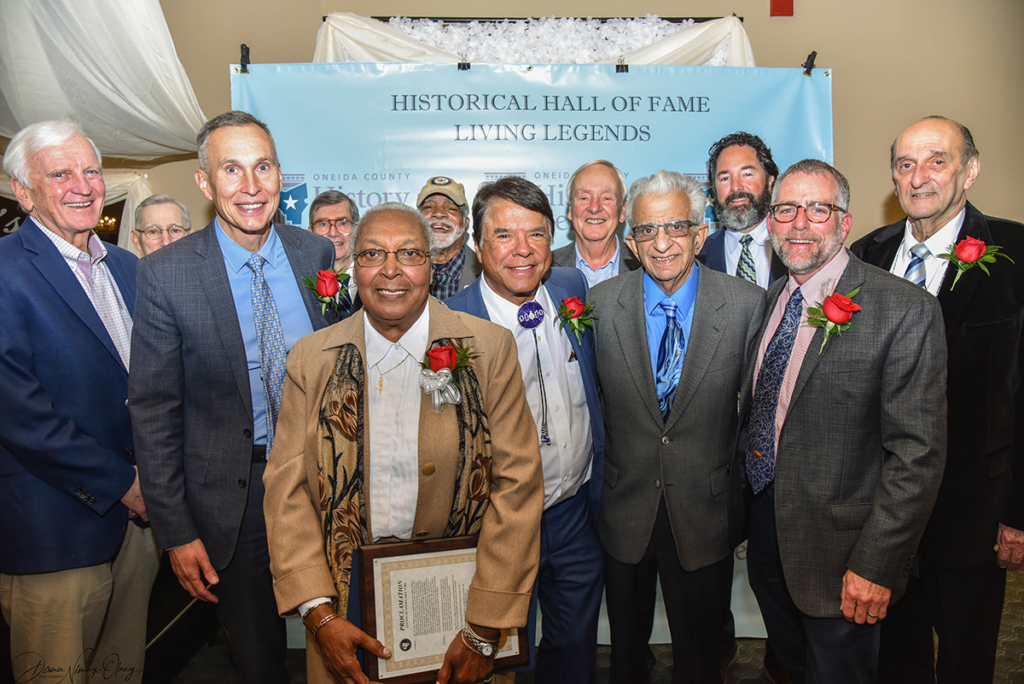 Shekólih, greetings.
Thank you for this honor. It means so much to join the History Center's Living Legends award recipients and to be recognized among others who have given their time, talents and service within Oneida County and the Mohawk Valley. It is particularly meaningful to be recognized by an organization that bares our name – Oneida.
It is also extremely meaningful to me to join other Oneida Indian Nation Members in the Oneida County Historical Hall of Fame, where their roles in America's founding are preserved and honored.
This includes Chief Shenendoah, a hero of the American Revolution, wampum keeper of the Oneida Indian Nation and the inaugurator of government-to-government treaties. His wisdom and foresight guided the Nation's decision to align with the colonists during the Revolutionary War and become America's first allies.
And the legendary Polly Cooper, who helped feed General George Washington's starving Army during a harsh winter at Valley Forge. Polly refused payment for her assistance, but received the gift of a shawl that remains in her family today.
Our ancestors shared a special relationship with the American colonists. This relationship was forged on the battlefield and resulted in an interminable bond. Today the Oneida Indian Nation remains committed to equally strong partnerships with our neighbors, working to build a collaborative environment that is beneficial to us all.
By recognizing and honoring the Oneida Indian Nation's formative role in building this great country you help ensure our collective story – one of great hardships, sacrifice, loyalty and perseverance – is carried unto future generations.
By recognizing and honoring our ongoing role in the vitality of our region, you help ensure that our evolving stories – those of sustainable, diversified and self-sufficient economic development and continued cultural investment in our people – are told as well.
The Nation is devoted to this region. It is our people's sacred and eternal homeland and will be until the end of time. We are proud to continue the legacy of partnership that was started by our ancestors, and continues today with organizations like yours that preserve the most important stories of the past and share the emerging stories that shape our ever-changing present.
Thank you again for this honor.