Vaughn "Chip" Isaacs (Turtle Clan) is a Vietnam Veteran who served two tours in the war from 1966-1969 as a long-range reconnaissance patrol specialist with the Army Rangers. He's an honored warrior and appeared in fellow Veteran and Officer Bill Goshen's book, War Paint: The 1st Infantry Division's LRP/Ranger Company in Fierce Combat in Vietnam, which provides a first-hand account of that division's battle against the Vietcong. His five-man reconnaissance team scouted out an area before ground troops would go in.
In a story for the Cortland Standard, Chip described through his interpreter, Kitty Salmon, how he ended up getting in the U.S. Army.
Chip, who grew up in the Syracuse area, was surrounded by a culture of military service. The Oneidas, in particular, have a storied history of military service in support of the United States of America dating back to the Revolutionary War. And even when the country and state ignored Native sovereignty for decades prior, he was drawn to the service.
As the story explains, after Chip's mother died, he left school in the ninth grade to support his brother and sister. The service provided more stability, and eventually, he found a way to enlist and serve his country.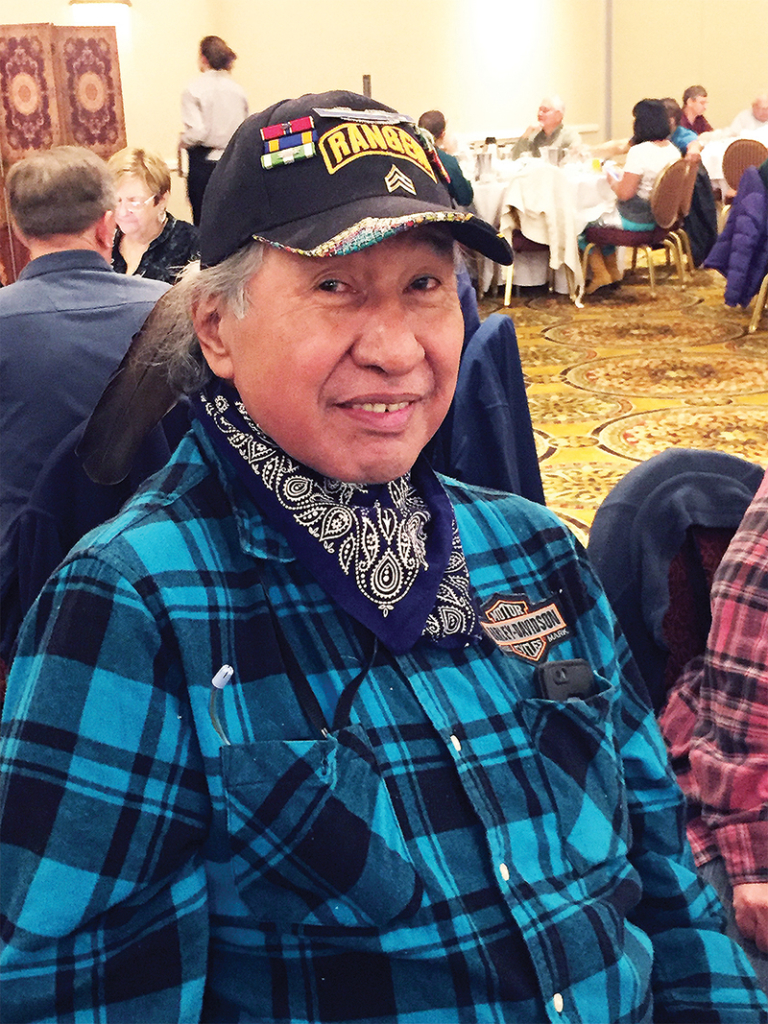 "Everybody was proud of me being a soldier," he said.
Later in life, he became an iron worker and an artist – mainly working with jewelry and carvings. Over 20 years ago, Chip's exposure to Agent Orange in Vietnam led to a throat cancer diagnosis, which took his voice. He's endured multiple surgeries, a ruptured carotid artery, but continues to live life with a smile on his face.
Chip is an annual guest of the Oneida Indian Nation's Veterans Breakfast and Recognition Ceremony.