Oneida Indian Nation Member Marcella Heisey's request to wear a custom Haudenosaunee stole at graduation prompted a policy review and change by the Board of Education
Oneida Indian Nation Homelands (June 21, 2021) – Oneida Indian Nation Representative Ray Halbritter released the following statement congratulating the Queensbury Union Free School District for its recent decision to update its graduation dress code policy to allow Oneida Indian Nation Member Marcella Heisey to wear a custom stole recognizing her Native American heritage when she crosses the stage.
"The Oneida Indian Nation congratulates the Queensbury Union Free School District Board of Education for its decision to allow students to honor their cultural backgrounds and identity at high school graduations.  In doing so, they are setting an important precedent that other schools should follow.  We are grateful and proud of Oneida Indian Nation Member and Queensbury senior Marcella Heisey for taking a stand to call attention to this needed change and help instate a policy that embraces the diversity of her school's student body."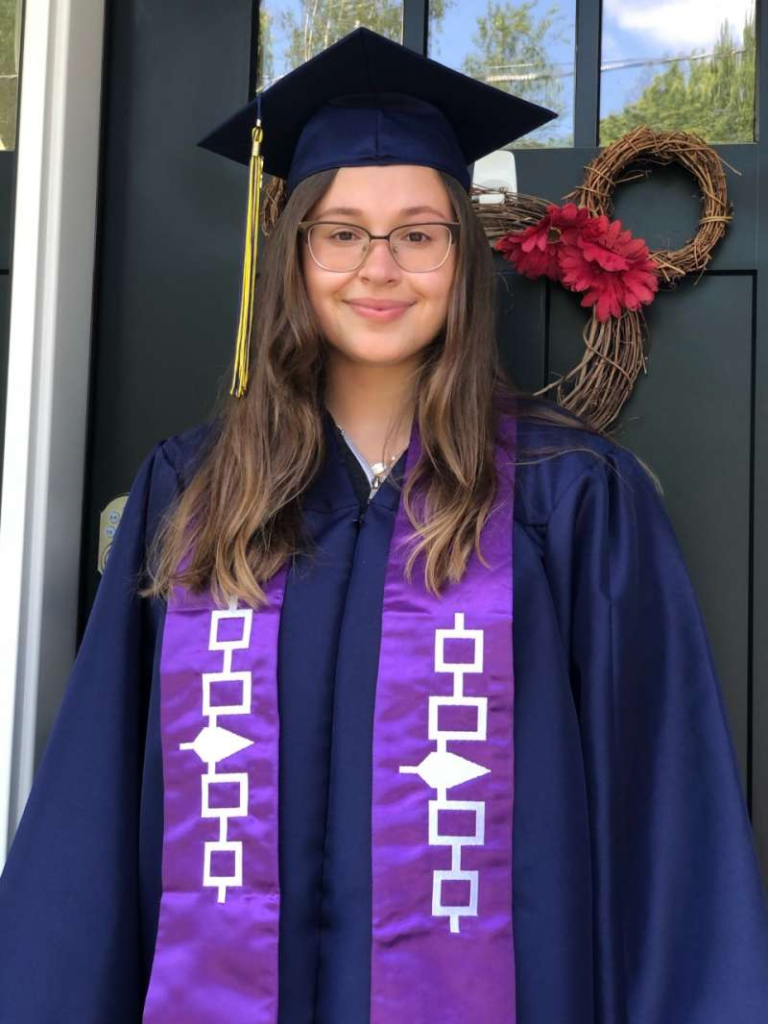 Media Contacts:
Oneida Indian Nation
Joel Barkin, VP of Communications
315.361.8173
jbarkin@oneida-nation.org
About the Oneida Indian Nation
The Oneida Indian Nation is a federally recognized Indian nation in Central New York. A founding member of the Haudenosaunee Confederacy (also known as the Six Nations or Iroquois Confederacy), the Oneida Indian Nation sided with the Americans in the Revolutionary War and was thanked by Congress and President George Washington for its loyalty and assistance. Today, the Oneida Nation consists of about 1,000 enrolled Members, most of them living in Central New York. The Nation's enterprises, which employ more than 4,00 people, include Turning Stone Resort Casino, YBR Casino & Sports Book, Point Place Casino, The Lake House at Sylvan Beach, Maple Leaf Markets, SāvOn Convenience stores, RV Park and three marinas. Proceeds from these enterprises are used to rebuild the Nation's economic base and provide essential services, including housing, health care, and education incentives and programs, to its Members.