Oneida Indian Nation Homelands (September 27, 2019) – The Oneida Indian Nation recently held its annual Service Awards Gala, honoring the many employees who have reached various milestone years with the Nation. The gala is a long-standing event that celebrates those with 10, 15, 20, 25 and 30 years of employment, and to thank them for their dedication and longevity in the workplace. Of the 246 honorees, nearly 90 were recognized for their 20 or more years of service.
This year's festivities followed a rock 'n' roll theme, kicking off with a cocktail hour at The Gig at Turning Stone's Exit 33 entertainment complex. Dinner was held in the expansive Oneida Room, with a menu featuring a "Strawberry Fields Forever" salad and main courses that included "Paint it Black" cod.
Staff from across the Nation's enterprises were honored, including from the Oneida Indian Nation government programs, Turning Stone, Yellow Brick Road Casino, Point Place Casino, Maple Leaf Market and SāvOn Stores.
Honorees received a feather charm with a gemstone that represented their specific milestone year and were able to choose a catalog gift, such as Tiffany jewelry, iPhones, iPods, luggage, televisions, home security systems, generous gift card packages and more.
One of this year's award recipients, Dustin Tuthill, from Chittenango, reflected on his 15 years of employment at Turning Stone. Tuthill started out as a cashier attendant at Opal's Confectionery; today he is the Chef de Cuisine at Upstate Tavern. "It's amazing how much of an opportunity I've been given to learn along the way," he said. "Culinary is a very transient career, but because of Turning Stone's growth over the years and its variety of restaurants, I've been able to work my way up under one roof."
Speaking to the invited guests, Oneida Indian Nation Representative and Nation Enterprises CEO Ray Halbritter looked back on the Nation's expansion over the decades, marveling at the evolution of a business model that began with a Bingo hall in 1993 and grew into the region's foremost tourism destination.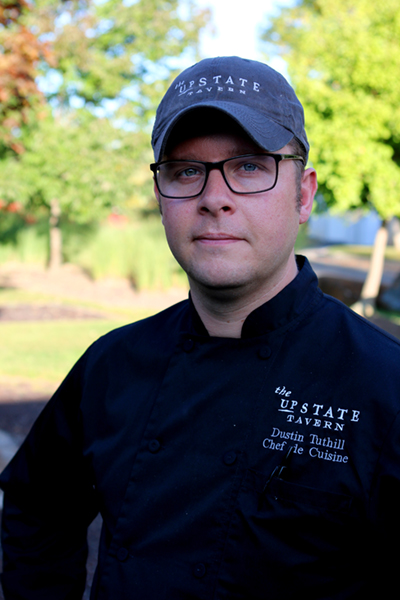 "Nearly 30 years ago, we had a simple goal," Halbritter said. "We wanted to build enduring institutions that could support our members, the surrounding communities and jobs that allow for fulfillment and professional advancement. Today we have achieved that, making Central New York a place where people can raise their families and build meaningful, long-lasting careers."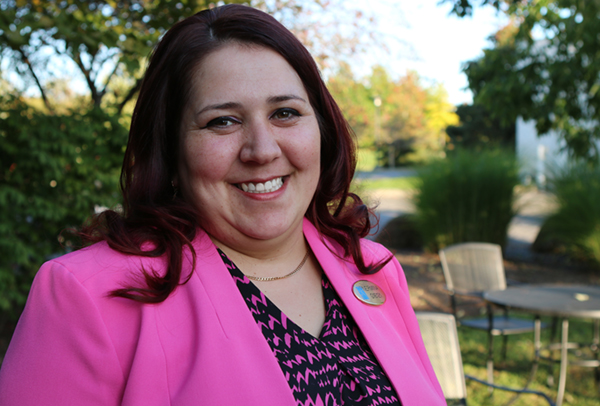 Also celebrating 15 years of employment, Table Games Supervisor Nermina Seho, who lives in Utica, considers Turning Stone her home away from home. "I moved to the US from Bosnia in June 2004. By September of that year I was working here." Her first job was as a dishwasher; a few years later, she transitioned into a career on the gaming floor after graduating from dealer school. "I've learned everything here, and my coworkers are like family. I feel so happy to belong here."
Since 1993, the Oneida Indian Nation has become a driving force of economic growth in the region. With more than 4,750 employees, it is one of the largest employers in Central New York and continues to create new employment opportunities in the area.
This summer, the Nation celebrated its latest expansion with the opening of its three sports books venues, The Lounge with Caesars Sports. The lounges at Turning Stone and Point Place opened in August, and Yellow Brick Road's lounge opened in September.
These three venues have created more than 60 new jobs that include sports book managers and supervisors, ticket writers, bartenders, beverage servers, cooks, line cooks and food runners. New positions are opening up regularly, based on the demand the Nation has seen so far.
Halbritter expressed his gratitude for all the people who have grown their careers with the Oneida Indian Nation. "The proof of what we have accomplished lies not just in the facilities and buildings that house our enterprises," he said, "but with all of you here tonight, whose dedication is a testament to our founding commitment and continued success in building lasting careers and futures."
About the Oneida Indian Nation
The Oneida Indian Nation is a federally recognized Indian nation in Central New York. A founding member of the Haudenosaunee Confederacy (also known as the Six Nations or Iroquois Confederacy), the Oneida Indian Nation sided with the Americans in the Revolutionary War and was thanked by Congress and President George Washington for its loyalty and assistance. Today, the Oneida Indian Nation consists of about 1,000 enrolled Members, most of them living in Central New York. The Oneida Indian Nation's enterprises, which employ more than 4,750 people, include Turning Stone Resort Casino, Yellow Brick Road Casino, Point Place Casino, Maple Leaf Markets, SāvOn Convenience stores, an RV Park and three marinas. Proceeds from these enterprises are used to rebuild the Nation's economic base and provide essential services, including housing, health care, and education incentives and programs, to its Members.