On May 16, 1870, in a barn on the 32-acre Territory, Mary (neé Honyoust) Schanandoah gave birth to a son, Chapman (Wolf Clan, 1870-1953). Although his life had modest beginnings, it wouldn't remain that way. Chapman would go on to become a war hero, inventor, crusader for the Oneida land claims and the keeper of a treasure dear to the Oneida people.
His family tree lists a virtual who's who in Oneida history. His mother Mary, who was born in 1838, was the daughter of Margaret Charles and Peter Honyoust. Margaret's mother was Katy (neé Cooper) Charles, the daughter of Polly Cooper, who, according to Oneida tradition, journeyed to Valley Forge to help feed George Washington's troops during the Revolutionary War. And Polly Cooper, it is believed, married a brother of Chief Shenandoah, who was instrumental in the Oneidas' alliance with the colonists during the War for Independence.
The Chapman family has its traditional retelling of the Polly Cooper saga: her trip to Valley Forge; her aid to the troops and her refusal of payment; and her ultimate acceptance of a gift of a diaphanous black shawl and a bonnet.
"I only found out 20 years ago that we had the shawl; I didn't even know it existed," said Sharlene Birchead (Onondaga), Chapman's granddaughter. "It was just something the family had and kept in a vault in the bank. My mother (Luella Derrick, deceased) said that somehow through the passing down through the generations that the bonnet was lost.
"I've been told the story that Polly was walking with Martha Washington and another woman when Polly saw the shawl and bonnet in a store. Martha asked her if she wanted them, and Polly said no. But Martha knew that Polly liked them and bought them for her to thank her for helping the troops."
Sharlene explained her grandfather inherited the shawl from his mother Mary Honyoust Schanandoah. Chapman, in turn, bequeathed the shawl to his daughter, Luella, and now it is in Sharlene's possession.
While his mother's people trace their line to Polly Cooper, Chapman's father also had notable kin. His father, Abram Sconondoa (spellings vary over time, and family preference) was the son of Dan Sconondoa Sr., who is believed to be the great-great-nephew of Chief Shenandoah.
Born into such auspicious lines, Chapman would exhibit the stalwart spirit of his predecessors, but that's getting ahead of the story.
Truly a man for all seasons, Chapman had numerous monikers — machinist, sailor, inventor, activist, farmer, husband, father, grandfather. And while these nouns offer some insight into the man, Sharlene remembers him with a bright adjective: "Smiling. He was always smiling."
Despite being only 5 years old when her grandfather passed on in 1953 at age 83, Sharlene said she recalls vivid memories of him.
"He was always coming up with new ideas, like how to help kids tell time, even how to teach the dog to tell time," said Sharlene. "He was always thinking."
And his thought processes produced ideas that had real results.
While he was serving in the U.S. Navy, he devised a megaphone with a receiving device for ships at sea. Further information on the design was featured in an article in The Oneida Dispatch from Sept. 27, 1912, quoting from a Syracuse Post-Standard story from the previous week, stating:
"He (Chapman) has secured patent rights, and claims that a company has offered him $5,400 for all rights on his invention. As soon as he has satisfactorily disposed of the new instrument he will re-enlist as he likes sea service."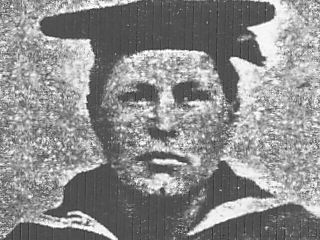 After finishing his machinist's apprenticeship in Oneida, he went on to work in Schenectady for Edison General Electric, where he obtained knowledge about electricity and its application. This additional information aided him in one of his inventions when he designed "a perfected device for reserving electrical engines."
After his discharge from the Navy, he lived on the Onondaga Reservation. Sharlene said he farmed and lived off a pension. He also patented an explosive he invented. According to an Oneida Democratic Union article from Nov. 19, 1925:
"Schanandoah obtained a patent for his discovery during the world war. It was during his 12 years in the navy that he hit upon the idea of inventing an explosive that a baby could play with without blowing its head off.
"And for 8 years, Schanandoah had kept his formula a secret, all the while saving his money until the time should come when he could place the powder on the market.
"Now the time has come and he is making ready to convince the world that he has the safest explosive in existence."
The explosive, Schanadite, which he named for himself, was made of a composition of two powders. Neither powder will ignite separately. It is only when mixed together that they become combustible.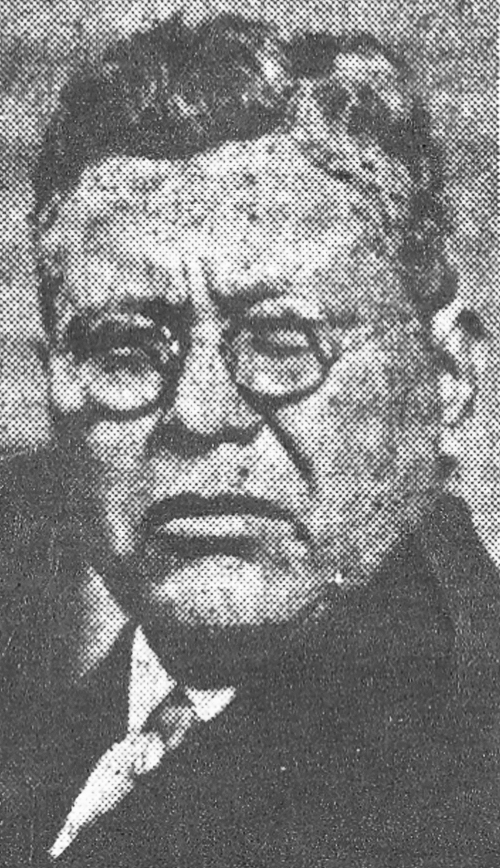 A man of myriad passions, inventing did not take up all of his time. Chapman was also involved in the Oneida Indian Nation's land claims.
"I used to give Mary (Winder, Wolf Clan) rides to see the lawyer in Utica who was working on the land claims," said his daughter Luella, in an interview for the Oneida in 1998. "My father, who was born on the Oneida Territory, would go too. He was with Mary in Washington when they testified to forbid states to impose restrictions upon Indians' fishing and hunting rights."
Add to theses endeavors his participation in the Temperance League and his involvement in the Indian Village at the New York State Fair, and a portrait is painted of a man of high energy and initiative.
From his humble birth on the Territory to his military career and inventor's status, Chapman was a man of varied tastes and interests. Sharlene remembers him thus, saying: "I have good memories of him, even though I was so young when he passed. My grandfather attracted people. He was bigger than life."
This article was originally published in The Oneida, Issue 7, Vol. 10, March/April 2008