The Shako:wi Cultural Center located on Route 46 is named after Richard "Dick" Chrisjohn (Wolf Clan), the former Nation representative whose Oneida name means "he gives." Known for working for his hands Chrisjohn (1921-1991) was much more than an artist.
Nation Respresentative and Oneida Nation Enterprises CEO Ray Halbritter recalled Chrisjohn's vision, which was to "go as far as we could go to achieve progress and a better life for our People." This goal, along with the drive to encourage his People to revive his language and culture, is alive and well at the Shako:wi Cultural Center, a resource center for learning, teaching and preserving Oneida culture.
On the day back in 1993 when Shako:wi was dedicated, Ray told the audience of Nation Members, family and friends of the Nation, that:
"Today, we can look around and see the many achievements, and we can look ahead and know that through resolute determination, we will fulfill the destiny and the grandeur of the People of the Standing Stone."
Just days before his passing, Chrisjohn was honored by the Oneida Nation as a man of visions. Chrisjohn believed the Oneida nation would again flourish on ancestral grounds. He was hailed as "a man who defied the odds and pushed relentlessly for the creation of the existing Oneida Nation government."
Chrisjohn always defended his people with eloquence and dignity. He volunteered his services on many occasions in an effort to maintain the ongoing land claims for the Oneida Indian Nation and was instrumental in re-establishing recognition of the traditional government at the Oneida Nation Territory.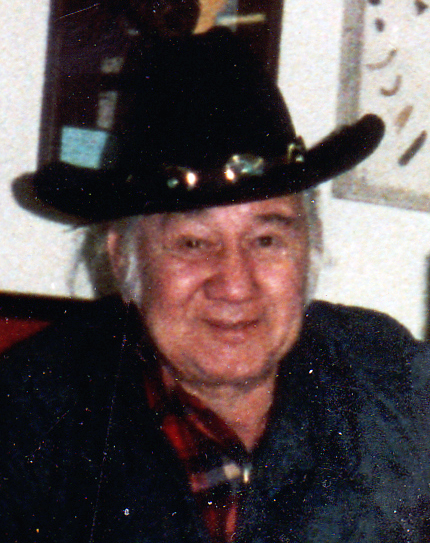 He is also remembered for these words of wisdom:
"Every decision that you make has to benefit the future generations."
"The land will still be here, the air will still be here for our future generations … we must think of them."
"We need to meet together with an open heart and mind."
"We need to put aside our greed, our jealousy, our hatred, and leave them at the door."
"No one should ever be excluded … we must all be of one mind."
His dream was that the Oneida people would be united.
Many people travelled long distances to pay their respects by attending the burial ceremony held for him. Richard "Dick" Chrisjohn is buried at the Oneida Nation Burial Grounds … in his ancestral homeland among his people he served so well.
Chrisjohn was a renowned American Indian silversmith and woodcarver. While his creations are collected and showcased around the world the Shako:wi Cultural Center proudly displays pieces of his prized work. As an artist and a political leader, he has influenced thousands of individuals.
Hospitalized often in during the last year of life, Chrisjohn continued to work with his hands just as he had done throughout his life. He spent many afternoons and evenings working on wood and bone carvings, lacrosse sticks, tables, chairs, snow snakes, condolence canes, ceremonial masks, bows and arrows. Thousands of hours were spent preparing such crafts.
Chrisjohn had a profound influence on the thousands of individuals to whom he unselfishly offered his knowledge of the rich heritage shared by the Oneidas. Also, as a traditional person, he named numerous individuals in the ancestral Haudenosaunee way and spent countless hours counseling people.
The care in his words are reflected in his artwork, and in the holdings at Shako:wi Cultural Center, continuing to enlighten generations to come.