When the World War II Minority Veterans Wall of Honor was unveiled in the summer of 2005, Raphael Gonyea's (Wolf Clan) son, John, was present at the Onondaga County OnCenter. It was a proud and emotional day for John, whose father received the Purple Heart for an injury he sustained during a combat mission.
Raphael was among several Oneidas who fought during World War II that are now memorialized on the wall in Syracuse. This stalwart group of veterans is among the stream of other Oneidas who have fought with the armed forces of the United States since the Revolutionary War – a tradition begun by warriors like Han Yerry at the Battle of Oriskany to Sgt. Nichola Aregano-Diaz (Turtle Clan) who served in the U.S. Marines and deployed multiple times to Iraq.
With the erection of the wall of honor, stories from World War II are given new breath, with veterans' families recalling this crucial period in world history and their family members' involvement.
John Gonyea was a mere toddler when his father, Raphael, returned home at the end of WWII, but John can relive this time vividly. Through his father's recollections, family stories and a chronicle of his father's war deeds in the Syracuse newspaper after he arrived back home, John can relate much of this father's brave tale.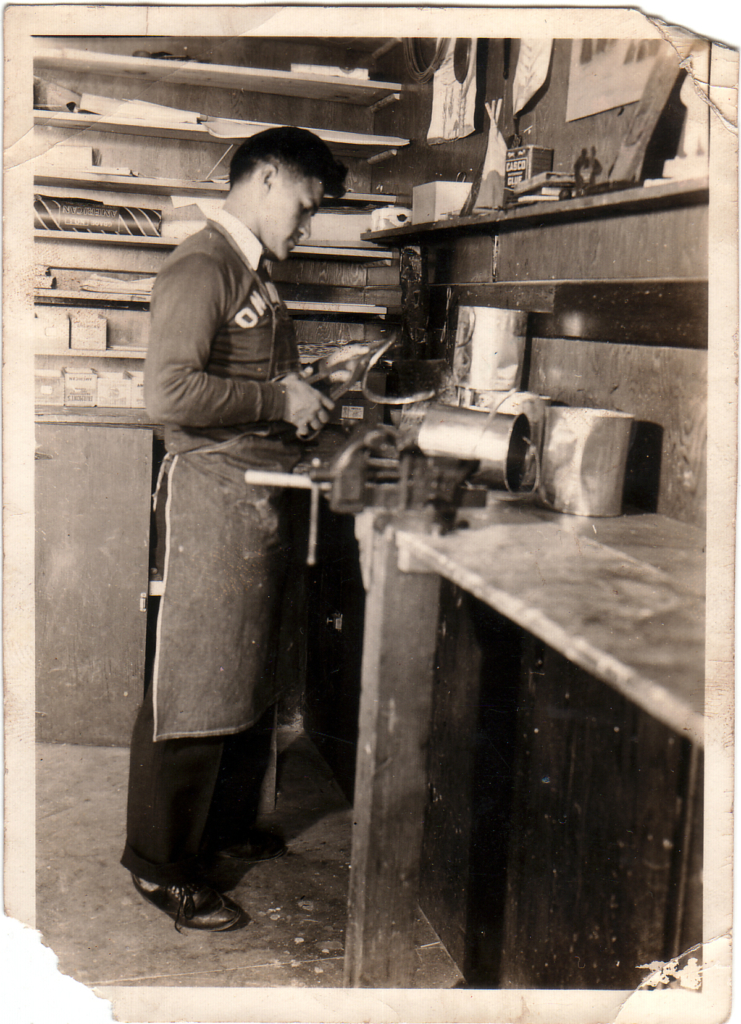 By the age of 26 in 1945, Tech Sgt. Raphael Gonyea was a veteran of numerous combat missions in the European theater. He had joined up in 1942 and became a gunner and radio operator on a B-24 Liberator, flying in 25 combat missions for the Army Air Forces (the branches were one during the war).
During Raphael's stint of duty, his plane was hit twice. The first time was on his seventh bombing mission over Germany. The plane had to make an emergency landing perilously close to the frontlines just before Christmas.
His 25th bombing mission over Germany was even more dangerous. Once again, the plane was hit by flak with the pilot attempting to get the hobbled plane back over Allied lines. However, it became necessary for the crew to parachute to safety in a small town in Yugoslavia.
"Until then I'd never liked to think about having to jump," said Raphael in a Syracuse newspaper interview in 1945. "But there was no choice in the matter. Two of our four engines had been put out by flak. Some of the crew, including myself, were injured. The ship next to us had already gone down, but we managed to limp back toward the Allied lines. Finally, the pilot said it was no use trying anymore. So out we went. My harness yanked sharply and there was the earth coming towards us."
"Luckily, this town was in the hands of partisans so we were greeted enthusiastically," he continued. "They knew I was an American by the armband I wore, and I was hugged and kissed by old men and soldiers as well as young girls."
The same flak that hit his plane also struck his leg, leaving him with an injury that would lead to his Purple Heart.
Shortly after his plane was hit, Raphael's wife was notified that he was missing in action. A week later, another notification told her he was safe. Finally, Raphael himself telegraphed his wife a couple of weeks later saying he was being shipped back home.
"My dad surprised my mom by coming home and just showing up on the front porch," said John. "Later on, he never liked to talk about the war. When I remember my dad I think of him as being strong and following him through the woods when he cut wood."
After the war, Raphael, who had nine children, worked for a labor union in Syracuse. He passed away on Feb. 14, 1992 when he was struck in a hit and run while out for a walk.
"It was so sad; he was in good health," said John.
Raphael was 72.
A version of this story first appeared in The Oneida, Issue 9, Vol. 8 in November 2005 and was edited for the web.